Microsoft CTO for cloud: Azure Preview Portal will fuel real cloud programming
Developers are getting their hands dirty inside the mechanics of the cloud to an increasing degree every day.
Given this truism, we can expect cloud players to start producing new "code spanner friendly" services suited to the way software application development pros need to work within the big data environment of the cloud.
Microsoft has been vocal in this space recently and has just announced its Azure Preview Portal, a service for developers to build and manage their apps inside already-running cloud instances — in place, using the tools of their choice.
The firm claims that this new offering brings together all the components of a cloud app into a single development and management experience (effectively then, blending infrastructure and platform services) — and this could indeed mean that developers no longer have to work in multiple, disparate environments.
Microsoft plans to deliver the new portal across the public, private and hosted cloud.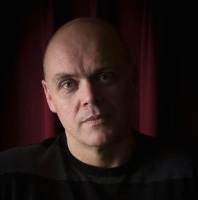 With these new services in mind, cloud services CTO for Microsoft Rob Fraser has said that the ability to really start to tune up custom-aligned clouds is going to be crucial game-changer for cloud developers and the CIOs to which they report:
Fraser's comments are as follows:
No two companies will have the same requirements, so hybrid IT solutions that can be customised for each engagement and deliver flexibility regardless of whether the customer runs on premise, on a service provider, on public cloud or any combination.
Best of breed cloud providers need to deliver a complete range of cloud services at scale and that provide coherency in term of key services, like identity and directory services, across whatever device and service infrastructure is selected. Ultimately, cloud providers need to ensure they are able to provide solutions that give the customer as much flexibility as possible to drive efficiencies and allow IT to respond rapidly evolving business requirements.
Microsoft, as an example, has recently provided this with its Office for iPad release. This enables Microsoft customers to take advantage of Office 365 and drive business efficiencies no matter what devices the customer has in place, enabling a flexible and agile service that delivers a return on investment.