Lytro light-field Power Tools (LPT) go beta for programmers
Lytro, Inc. is giving users new access to its products with news of Lytro Power Tools (LPT) now going to be beta.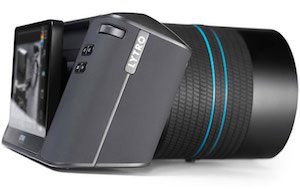 Lytro Power Tools are a set of Python camera, image control and web tools and support for Android Debug Bridge (ADB) command line interface.
The new tools are developed for programmers, developers and researchers, or anyone who is interested in experimenting with light field imagery using a Lytro camera.
A light field camera (also known as plenoptic camera) captures information about the intensity of light in a scene, and also captures information about the direction that the light rays are traveling in space.
The platform was developed for programmers, researchers and artists control with this technology from capture on the camera to post-processing light field data.
Light field exploration
"By taking the most advanced light field camera and turning it into a platform, we're giving our community the tools to explore the technology and pursue their creative vision in a way never before possible" said Sam Tellman, Lytro product manager. "This is something that no other camera company has done, and we will continue to push light field exploration, experimentation and creativity forward."
With LPT Beta, programmers can create new tools for camera control and light field image processing using the Python-based tools and Android Debug Bridge (ADB) command line interface.
These tools can be downloaded and shared via SD card – the real power of LPT Beta lies in the root level access to the camera's Android operating system – and the opportunity for users to create whatever tools they want, specific and unique to each project.
Alpha participants have created and shared tools to generatetime-lapse video as well as panoramic video that can be viewed with virtual reality headsets like Google Cardboard and Samsung Gear VR.
You can find a great demo of light-field images here https://pictures.lytro.com/