Lies, damn lies and software development surveys
It was British Prime Minister Benjamin Disraeli who coined the phrase, "Lies, damn lies, and statistics…" and given the amount of PR fluff that the IT industry throws up in terms of "shocking new stats", the man was clearly before his time.
Only yesterday we saw this story on the newswires…
"The Mac operating systems have surpassed Linux in popularity as a development environment in North America according to an Evans Data survey. Although Windows remains overwhelmingly the most popular operating system for development with over 80% of developers using it, Linux has slipped to third place with only 5.6 percent using it as their primary development platform, while 7.9 percent now use Mac OS."
This is (arguably) about as watertight a prediction as me telling you that Jedward's next album is going to a classical retrospective of Prokofiev's greatest works i.e. somewhat questionable.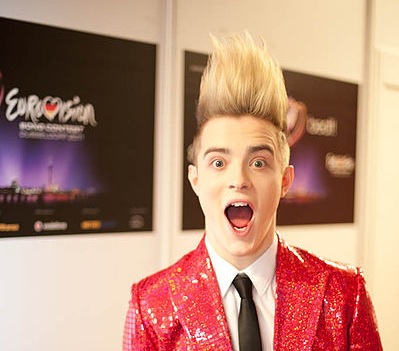 Data from the Eclipse Foundation eclipse.org download stats would say Linux is easily the #2 developer platform. Mac is a distant third.
So take stats with a pinch of salt yeah?
Application Lifecycle Management specialist Serena Software has also recently conducted a survey; this analysis concentrating specifically on respondents responsible for managing application development and delivery within their companies. Below are a couple of the results:
Do you think there are gaps around the management of software development in your organisation?
Yes = 77%
No = 23%
Are you looking at Agile development methods? Do you think it will have an impact on the business process for managing how software development is carried out?
Yes and it will = 66%
Yes and it will not = 0%
No and it would = 25%
No and it would not = 9%
Inferring some meaning from these stats, Serena suggests that although The Agile Development Manifesto is more than a decade old now, so far it has not been taken up enthusiastically in the industry sectors that the company serves.
According to Serena's senior VP of worldwide marketing David Hurwitz, "The results from this customer survey show that the number of our customers deploying Agile as they want to speed up application development is growing, as they have to speed up application development to keep up with business demand.
"Moving to Agile benefits the app dev team, but also has an impact on release and change management. The understanding of this impact is growing, simply because agile is moving up into markets where deployment and release management is critical to the organisation functioning properly — and where audit and tracking of development work is a necessary overhead.
"Making Agile methods work in this environment needs an understanding of the gaps that customers report they have and then working to bridge those gaps through automation and better processes."
The main question Serena gets asked around Agile is how it can be linked into the overall application delivery process. Also how the ideas that surround Agile can be used to make the full application delivery supply chain more responsive as a whole.
For my part, I think Serena's survey was a lot more targeted (only 35 respondents in fact) than Evans Data carpet bomb of a claim. But keep reading these comments, take them as broad brush "trending" suggestions rather than cast in stone hard and fast facts — and keep a sceptical eye focused at all times.