Intel: how to streamline apps with HTML5
This is a guest post for the Computer Weekly Developer Network by Kevin J. Smith of Intel Corporation.
How many apps does Intel manage?
At Intel, our IT organisation owns and manages 1,400 applications and has procured an additional 3,000 applications for use within the company.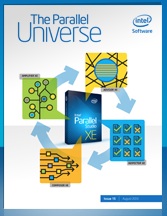 These range from essential business applications – such as customer relationship management (CRM), enterprise resource planning (ERP) and supply chain solutions – to "helper apps" that assist employees searching for an available conference room.
For us and any other company with a significant number of apps to manage, the age of Bring Your Own Device (BYOD) and device diversification has been a challenge. It's no longer acceptable for these apps to work only on desktop or laptop PCs, many of these apps must now work on various operating systems and on a range of devices that include tablets and smartphones. This is a particularly large challenge for legacy applications created long ago that now must adopt a new look and feel for mobile devices.
How HTML5 will build "apps everywhere"
IT organizations can assign a team to work on an Android version of an app, another to work on a Windows phone-optimized version, and so forth. Alternatively, they can use a combination of HTML5, JavaScript, Cascading Style Sheets (CSS) and a set of application programming interfaces (API) – frequently referred to together as HTML5 – to write the applications once and run them on every operating system and device type.
NOTE: Collectively, HTML5 can be easier for developers to learn than a native language, particularly for those with experience in HTML web page creation.
How do to HTML5 wrong, (before you do it right)
While HTML5 apps are more cost-effective and require much less time than re-creating the wheel over and over again for every operating system and device type, they can often look like a glorified webpage and may display differently based on the screen size.
How CSS will work here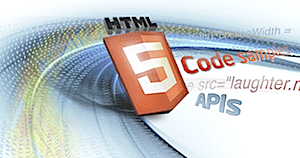 To remedy that predicament, the currently accepted route to best practice is to use CSS in conjunction with HTML5 in applications.
CSS can control the layout by adapting to phone, tablet or PC screen sizes; an approach known as responsive design.
Additionally, responsive design can give HTML5 applications a native-like look and feel. The last-mile work to achieve a responsive design can be done by a designer independently, thus freeing up the IT professional or developer to work on another project.
What HTML5 does not do
As promising as HTML5 is, however, there are some applications that HTML5 is not a good fit for at this time. For example, JavaScript does not deliver the speed necessary to run applications that rely heavily on graphics and intensive processing, such as high-performance games as well as video and music creation apps.
However, this barrier may be reduced in the future due to the ongoing work to help improve the speed of JavaScript engines and integration of newer HTML5 technologies such as WebGL. For most IT professionals, however, server communication latency is the biggest issue they face on apps today, affecting native and HTML5 apps alike. It's an issue that IT teams everywhere are working around.
Since HTML5 is a developing standard, some people are under the impression the technology is not yet fully baked. In actuality, existing technologies such as touch or geo-location have already been standardised for HTML5. For applications looking to create a new set of capabilities, some of those are currently being prototyped by the World Wide Consortium (W3C), the standardising body for web technologies, including HTML5.
Image credits: Intel
Kevin J. Smith is the general manager of mobile computing and compilers at the Developer Products Division at Intel where he oversees HTML5 developer tools and compilers for C++ and Fortran programs.