Informatica big data management, more 'integrated' than some?
Informatica launches industry's first integrated platform for big data management said the press release headline in what is, arguably, something of an overstatement all round.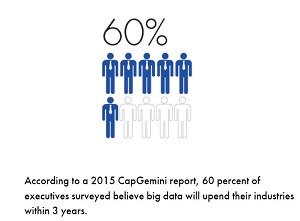 There are of course several types, layers, breeds, sizes and species of big data management platforms out there — and almost all of them are fairly 'integrated' in one form or another.
Where Informatica is going with this spin is its own-brand 'Big Data Management' offering — a set of software intelligence intended to offer big data integration, big data quality and governance and big data security in a single integrated solution.
Which, as a combined combination set of big data 'things' is, arguably, more rounded than some.
The new product claims to be able to reduced the need for hand-coding and big data skill sets that are expensive and hard to come by.
"Data is the lifeblood of business, and only Informatica does end-to-end data management for big data," said Anil Chakravarthy, acting chief executive officer, Informatica.
"Big data represents the next frontier of competitive differentiation, superior customer experiences and business innovation. From driving rapid project implementations to ensuring confidence in the data and the safety of sensitive information, Informatica Big Data Management empowers business and IT leadership with unparalleled automation, pre-built tools and optimised capabilities. This allows for quick experimentation and seamless, mission-critical production deployments that deliver maximum business value from big data."