Indigo Studio: a free User eXperience GUI design tool
As the term User eXperience (or UX) now seems to be falling into the lexicon of de facto standard IT terminology, it is logically guaranteed that vendors focused on presentation layer and GUI technologies should use the UX term to colour and spin the worth of their latest products.
What is User eXperience?
The term User eXperience is said to have been laid down or coined by cognitive science guru Don Norman when he worked in the Advanced Technology Group at Apple.
According to uxdesign.com Norman explained himself as follows, "I invented the term because I thought human interface and usability were too narrow."
"I wanted to cover all aspects of the person's experience with the system including industrial design, graphics, the interface, the physical interaction, and the manual. Since then the term has spread widely, so much so that it is starting to lose it's meaning… user experience, human centered design, usability; all those things, even affordances."
Currently launching new products in this space is Infragistics, a user experience and software design company with a new tool called Indigo Studio.
The product is to be used as a software interaction design tool that lets designers and developers to design user interface (UI) prototypes.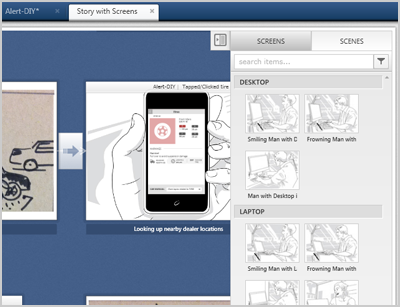 In Indigo Studio, every element can be made interactive with the click of a button, and the changes a designer makes can easily be animated to design rich transitions. The ability to annotate designs and share the best designs with team members and key stakeholders are also key features of Indigo Studio.
"The UX design process and software development is at the heart of our culture and flows throughout our company, from our product teams who have developed our leading UI components to our Services team who is the global expert in user experience," said Dean Guida, CEO of Infragistics.
Starting with an idea or concept, Indigo Studio users can design UIs with the 21 built-in interactive controls, 300 searchable icons, common and curve-based shapes and vector-based stencils.
Incorporating real world context into designs can be easily accomplished with Indigo Studio's integrated storyboards. With more than 300 real world scenes, designers can drag and drop UI design screens directly into any scene.
"Indigo Studio makes it easy for anyone to rapidly design functional, animated UI prototypes that maximise usability and appeal," added Guida. "It promotes design process best practices and enables teams to stay focused on the end users and their stories."
This debut release of Indigo Studio is available free of charge.