IBM's software language today: Innovate 2013
Once upon a time, IBM used to make computers. Of course IBM still makes 'some' computers for internal use and at the higher System Z| server level, but these days we think of IBM as a software company.
What used to be known as the IBM Rational developer conference has been renamed IBM Innovate.
Although this more commercially tagged moniker almost forewarns you that someone is going to say "leverage" and/or something like "system of interaction" at the morning keynote, IBM has (arguably) got a worthy bushel of deeply technical content to deliver that programmers still come to Orlando every year to drink in.
Same same, but different
IBM is doing some things the same and some things differently on several levels. The programmers are here in droves it is true – but over 50 percent of this audience are new to this event. IBM talks about "new trends" when it focuses on social, cloud, so-called "smarter products" and big data. But the company also uses this event to evidence wider software engineering value by focusing on Agile programming methodologies, DevOps issues and data analytics.
So how have things changed in the software defined business app environment? This is a question that cloud computing focused developers will (arguably) want an answer to more than any other… Well initially, APIs need to have "self evident value" in the new API Economy as business applications now evolve says IBM.
If it is a measure of value (self-evident or otherwise) that the API can now bring to the programming team as it works to build and connect new cloud-based applications, then we may view a software engineering landscape more quantifiably analysed than ever before.
IBM BlueMix – how exactly do we develop cloud applications?
IBM now talks about its BlueMix initiative under the jStart element of its Emerging Technologies Group.
This division of IBM has been appears to have been established to try answer the question that we don't appear to be discussing openly enough just now i.e. "just HOW exactly do software programmers develop cloud applications and, even more importantly, WHICH applications should be architected for a cloud-based existence?"
IBM hosts a BlueMix Scenario Definition Workshop service through its jStart/IBM Software Services team to bring together architects and developers work with a customer's own team to identify a candidate application for developing/deploying as a proof of concept with BlueMix.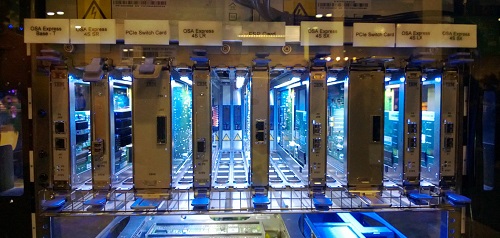 In terms of new news this week, IBM is augmenting is cloud application development products with an eye on both the development and testing phases of the lifecycle. These technologies will be supported by IBM's Jazz platform which is designed to bring DevOps power to those applications being developed.
NOTE: IBM explains DevOps as an integrated approach to software delivery that integrates an organisation's culture, processes and tools. It spans the entire lifecycle, from business planning and creation to delivery and feedback — the goal of DevOps is to enable continuous software delivery allowing businesses to grab market opportunities.
"Software is the invisible thread driving transformations in businesses of all industries and sizes," said Kristof Kloeckner, general manager IBM Rational Software. "As organisations and the dynamic markets in which they conduct business become more complex, it is critical that they adopt a DevOps approach to continuously delivery software-driven innovations to their clients."
What does big data insight actually look like?
Newest among the cloud developer tools here is Log Analysis, this product is designed to give developers a look into (or "insight" to use the industry term) terabytes of unstructured data with automated analysis which will output to IT asset logs. The concept here is that software teams can give organisations "actionable insights" (there's that term again) which a human expert might only deliver if given an unlimited time window.
Also here in terms of announcements are IBM SmartCloud Monitoring Application Insight: this tool is designed to helps businesses monitor the real-time performance and availability of applications hosted on a cloud.
A better way to look at how cloud apps behave
"The ability to embed monitoring capabilities during the development process, makes it easier for companies to understand how an application is being used once it has been deployed," says IBM.
This developer event is also looking at the announcement of the newly expanded IBM SmartCloud Application Services. Developers can use SmartCloud Application services to deploy and manage applications written in the PHP language using Zend Server 6.
NOTE: PHP is a popular general-scripting language that is designed for web development. IBM is hoping that support for this language will provide firms with greater choice in development options for programmers to create cloud-native applications.
As much as this event might have moved towards a slightly higher level message set in parts, the firm is also pushing forward efforts to support the global software application developer community here with an expansion of its developerWorks resources. New sites within the developerWorks network include mobile, cloud, big data, WebSphere application development and the new developerWorks Labs.
Core developer event & technical summit
Make no mistake, although IBM will repeat the words "leverage", "insight" and "innovation" this week ad nauseum, this is a core developer event and technical summit — and the firm is (arguably in some areas) doing a far better job than some others (think about a firm based in the North West region of the USA known for its quite popular PC operating system) in terms of developer press facing messages and outreach.
We wouldn't get up for 7am Birds of a Feather pre-keynote UML get together sessions if we didn't want to now would we?