IBM revs up automotive vehicle system M2M
The car is dead — the automotive vehicle system has arrived.
Well, our traditional view of the car is dead if we accept that the Internet of Things has made its way into the new breed of cloud-connected cars.
Cloud-connected cars, really?
Well, if you believe the messages coming out of software-focused firms like IBM and its introduction this week of IBM MessageSight, a new appliance designed to help manage and communicate with the billions of mobile devices and sensors found in "systems" such as:
1. automobiles,
2. traffic management systems,
3. smart buildings and…
4. household appliances.
According to IMS Research, there will be more than 22 billion web-connected devices by 2020.
These new devices will generate more than 2.5 quintillion bytes of new data every day, while every hour enough information is consumed by Internet traffic to fill seven million DVDs.
IBM sees IBM MessageSight being used in potential deployments like the Ford Evos concept car as pictured below.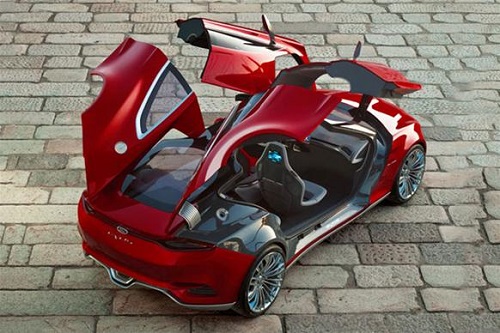 Although this car will almost certainly never make it into production, Paul Mascarenas, chief technical officer and vice president of Ford Research and Innovation has said that the Ford Evos car "gets to know you" the driver.
"[The Ford Evos] can act as a personal assistant to handle some of the usual routines of a daily commute. It could automatically play the same music or news programme that was just streaming at home, or heat or cool the interior to an ideal temperature before the driver gets in without having to be requested by predicting departure time based on his calendar," he said.
15 years of exploding sensors in an instrumented, interconnected and intelligent world…
Over the next 15 years, the number of machines and sensors connected to the Internet will explode.
Building on the Message Queuing Telemetry Transport (MQTT) technology, IBM says that MessageSight is capable of supporting one million concurrent sensors or smart devices and can scale up to thirteen million messages per second.
"When we launched our Smarter Planet strategy nearly five years ago, our strategic belief was that the world was going to be profoundly changed as it became more instrumented, interconnected and intelligent. IBM MessageSight is a major technological step forward in continuing that strategy," said Marie Wieck, general manager, WebSphere, IBM.
Automated car servicing?
As an example, an automotive manufacturer can use IBM MessageSight to help manage the features and services of its automobiles. With thousands of sensors in each car, a dealer can now be notified when a "check engine" light turns on in a specific car. Based on the information transmitted by the engine sensor, the dealer could then notify the owner that there is a critical problem and they should get their car serviced immediately.
The truth is that vast majority of the 22 billion sensors will be found in devices that are mobile.
As a result, IBM MessageSight is designed to complement the firm's MobileFirst offerings — introduced in February of this year, IBM MobileFirst is a collection of mobile enterprise software, services, cloud and analytics capabilities.
A core element of IBM MessageSight is its support of MQTT, which was recently proposed to become an OASIS standard, providing a lightweight messaging transport for communication in machine to machine (M2M) and mobile environments.
Sensors are often small in size, have low power and typically low communications bandwidth capabilities. MQTT can be used in conjunction with these devices. Its low power consumption, high performance and reliability allow real time updates that can be acted upon immediately.
New of this product announcement emerged during IBM's Impact 2013 conference and exhibition held in Las Vegas.