IBM: data analytics leads us to 'life event predictions'
IBM VP for industry analytics solutions Marc Andrews held a breakout session at the firm's recent Insight 2015 conference and exhibition to talk about the real world implications, possibilities and applications for data analytics in the real world.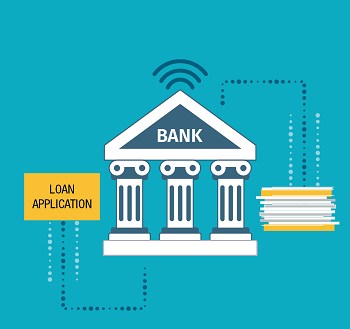 How Watson could help
IBM explains how its humongous Watson data analytics technologies could be applied in what it likes to call The Insight Economy.
Take an example in a bank… using more advanced analytics than previously ever really applied up until now, we can see how banks might be able to analyse user transactions to see what kind of lifestyle each customer leads and be able to:
a) Serve the customer better
b) Predict problematic circumstances better
NOTE: There is obviously a privacy factor here, but we will assume that the customer has agreed to whatever level of data sharing with the bank in this circumstance.
a) If a particular customer spends a lot of money on wine clubs or holidays, then the bank may be able to channel special offers towards that individual that end up giving them a more rounded banking experience.
b) If a particular customer flies to Las Vegas frequently and gambles a lot, then it is safe to assume that they are a higher risk entity than some other customers — the bank might like to prepare overdraft offers, present insurance deals and tune other services to the type of spend that that particular user is known for.
… and these lead us to be able to predict what IBM calls LIFE EVENT PREDICTORS.
You could also call this behaviour based insight, a term that has already gained popularity.
Pre-defined data model
The benefits go further here i.e. IBM will offers these analytics services to all banks, retailers, industrial machinery specialists, healthcare companies, with what represents a pre-defined data model.
This means that firms using the services can see what variables they should be tracking in what IBM presents as the widest possible (well, IBM does have breadth) scope of operations for that particular industry vertical.
Codifying expertise
IBM calls this codifying expertise i.e. firms (banks or any type of business) can see where their data model is the same as most businesses in that particular vertical — they can also see what kinds of variables they may NOT be tracking but SHOULD be tracking based on the whole data model that IBM offers.
In terms of formal news related to this idea, IBM used to the show to tell us that Cognos Analytics now sports a redesigned user experience based on the same self-service design principles as Watson Analytics.
With the redesign of Cognos Analytics, business users and IT professionals are now able to author and distribute reports and access self-service dashboards about things that matter to their business, like monthly financial reports, weekly sales pipeline trends, daily production yields, hourly inventory levels – and do so on any device anywhere.
What Beth said
"IBM helps enterprises across all industries extract new insights from the explosion of available data to drive competitive advantage," said Beth Smith, GM, IBM Analytics Platform.
"With a Cognos Analytics, we have reimagined BI, delivering a modern user experience for business users, helping them gain the self-service independence they want without compromising the trusted scale an enterprise platform IT needs. Now our clients can gain the insights to effectively manage and improve the outcomes of their business."