IBM and the ruptured brain aneurysm bleeding stroke machine
IBM's latest move to put its streaming analytics technology towards some altruistic use is a new project in which researchers at Columbia University Medical Center (that's in New York, not Columbia) will utilise IBM technology to potentially detect severe complications in brain injured patients up to 48 hours earlier than traditional methods.


For patients that have suffered a bleeding stroke from a ruptured brain aneurysm, recovery can involve serious complications. IBM says that one of the most severe and frequent complications is delayed ischemia, a life threatening condition in which the brain does not get enough blood to function properly.
So how can data streaming and analytics help with such an "organic" human condition?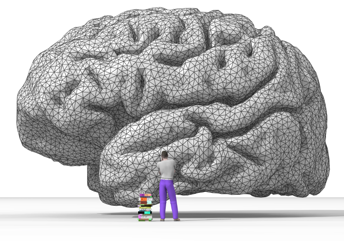 Currently, detectable symptoms only appear once blood flood has been significantly reduced, forcing medical professionals to be reactive instead of preventative in their treatment. In 20 percent of patients with this complication, there are no observable symptoms at all and it is only after it is too late that their doctor realises that the patient needed treatment. 


"Developed at IBM Research Labs, IBM Streaming analytics analyses large volumes of data in motion. Using this technology, medical researchers believe they may be able to uncover the patterns in symptom progression not visible to the naked eye and possibly spot the onset of the condition up to 48 hours earlier than current methods," says IBM.
IBM says that the power behind this kind of development is its InfoSphere Streams, a technology that enables continuous and real-time filtering, correlating and analysis of massive volumes of information-in-motion — normally used to help improve business insights and decision making.
The analytics software handles structured and unstructured streaming data sources such voice, video, databases, market feeds, medical equipment feeds, images from satellites and application data in real-time.
One question remains; how many other business-centric computing developments (such as virtualisation and cloud computing for example) are finding a home in the fields of science and medicine?