IBM: Iterative development saves on grey hair development
This is a guest post by Kevin Bowkett from IBM's CICS TS Development – in this post for the Computer Weekly Developer Network, Kevin talks about the harsh realities of software development and how we should look to proven methodologies for support and process where it is available.
Kevin says that those involved in the development and delivery of technology projects – managers, developers, functional testers, information "documenters" – will be familiar with the stress of budget constraints and ever-changing client demands.
But is there an easier way? Is there a way to avoid additional stress and the software application development-induced development of grey hair?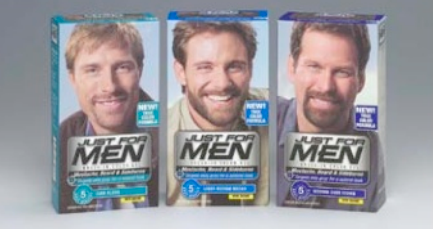 As project development evolves in line with the pace of technology managers need to keep abreast of the latest tools to ensure they can respond effectively to changing workflows and methodologies. One significant development for project managers has been the move away from the legacy waterfall approach to today's more iterative process, enabled by recent technological improvements.
IBM's CICS (Customer Information Control System) Transaction Server for zOS technology, the lynchpin of most electronic transactions (which now carries up to 30 billion electronic transactions per day) is a good example of a technology that has benefited from an iterative development process.
During its 40+ year evolution CICS TS has evolved its development, which was heavily influenced by the waterfall approach, to adopt best practices of the time. In the last five years or so, this has lead to CICS TS successfully adopting iterative development and the resulting benefits have been well received.)
Looking to quote his colleagues inside Big Blue's hallowed portals, Kevin references a recent quote by Nigel Hopper, CICS Development Team Leader at IBM. "The migration to Agile and Rational Team Concert (RTC) has enabled us to adapt to change more readily, track the work more accurately and identify defects much earlier in the project. This has allowed us to prioritise the work better, ensuring we can give the customer the new capabilities that they are looking for as well as improving the overall quality of the product."
RTC has brought significant benefits to the development of CICS TS. It provides the team with a single point of control to monitor progress, team dependencies and workflows, thereby enabling us to respond in a more agile manner to changing requirements.
Beta versions of CICS TS demonstrating the new capability can be provided more regularly than with previous approaches and new requirements and niggles can be addressed on an ongoing basis before they become bigger challenges. Clients also reap the rewards of iterative development as new ideas are easier to incorporate so value can be realised much quicker.
Ultimately, the sooner that a remedy is brought to bear upon the project, the smaller the headaches for all involved and the fewer the grey hairs!