IBM Insight 2015: Day #1 'insights'
Let's move from switchboards to motherboards.
Not a bad tagline/catchline to kick off the IBM Insight 2015 conference; this event is all about big data, analytics and (you guessed it)… insight.
The 'insight economy'
Senior VP for IBM Analytics Bob Picciano talks about the 'insight economy' as another kind of catchline that tries to express where his firm is channeling its software application development efforts just now.
This leads us toward's IBM's work in what it calls 'cognitive computing' — this is the division that drives forward the work of IBM Watson, the push here centres on creating what IBM wants to call an entirely new model for how people and intelligent systems will work together to enhance human cognition and expertise.
Have a Coke and a data analytics smile
During the keynote one Coke spokesperson took the stage… and his job title was Group Director for Data Strategy — so Coke has a data strategy specialist, this kind of speaks for itself really.
There are now 50 core building blocks of services in Watson with specific APIs to encourage software application developers to start building more 'cognitive applications' today.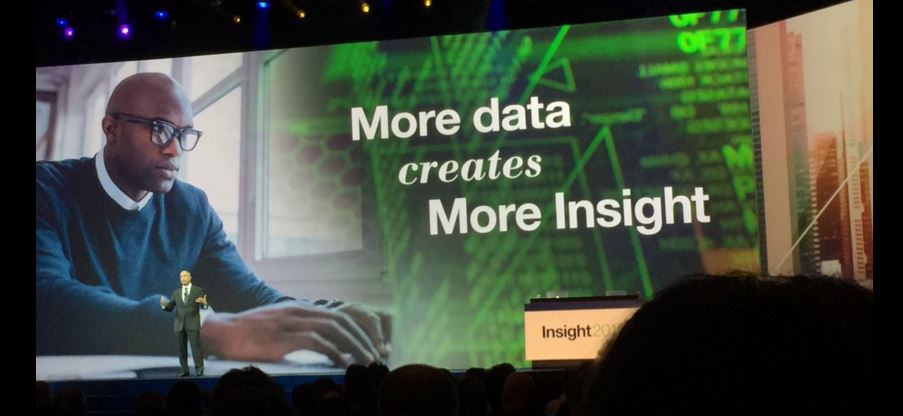 What's important to remember about cognitive 'learning' systems is that they never get tired, they keep learning and get better as they exist for longer periods of time. As these types of applications grow, they start to build up more experience and can therefore start to provide more informed predictions about the world around them.
IBM is pushing Watson to now progress outwards, it wants to work with its ecosystem partners to start to assemble new cognitive application combinations.
From wine to cancer cure
IBM got all practical on the audience this Insight (well, after all, why not) and brought out a string of application implementation partner/customer vendors who showcased the use of IBM analytics technologies.
Everything from so-called 'cognitive hotels' (that can fix guest issues much faster) to cancer cure development… through to wine choice applications based on real user preferences (rather than difficult to understand sommellier ratings) were on show.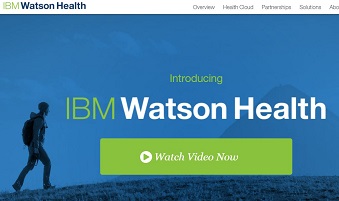 Watson Health
Watson actually has a dedicated Watson Health division now… and Watson is learning to "see" now.
Russell Olsen from this division explained that radiologists are typically tasked with looking at up to 100,000 images per day — so today Watson is working to analyse key imaging data (to compare it with the diagnosis seen in other patients in real world examples) and then…
… the radiologist or clinician can then take the heavy work that has already been done (although Watson can apply some clinical knowledge and reasoning of its own) so that the healthcare professional can combine that data with "patient driven differentials" and provide the best analysis possible to ongoing healthcare.
IBM announced that Watson will gain the ability to "see" by bringing together Watson's advanced image analytics and cognitive capabilities with data and images obtained from Merge Healthcare Incorporated's medical imaging management platform.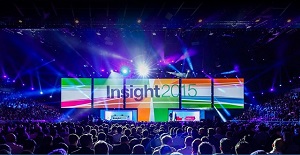 Also on the newsfeed we see that IBM plans to acquire Merge, a provider of medical image handling and processing, interoperability and clinical systems designed to advance healthcare quality and efficiency, in an effort to unlock the value of medical images to help physicians make better patient care decisions.
The new dataspeak
Just remember… there's a new language now:
Don't say LIKES, say: "user-declared information".
Don't say CALCULATION, say: "knowledge-based reasoning".
Don't say COMPUTING, say "leveraging the Watson cognitive engine".
Don't say USER, say "citizen data scientist".
Don't say ANALYTICS, say "putting a cognitive lens on traditional business information".
#awesome!