IBM: 80 percent of our global data is unstructured (so what do we do?)
IBM has thrown a lot of stats out to support its Information on Demand conference being held in Las Vegas this week. Of quirky interest perhaps was the slightly random fact that 92 percent of monetary transactions in India take place using cash, so there could be a major impact on global data if and when India starts to use electronic payments at any major level.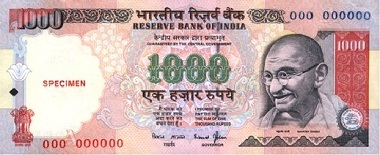 Indian Rupees: more popular than chip-and-pin by far
Also thrown out as a data-driven trend to ruminate on this week was IBM's comment that 80 percent of data is unstructured — and this is mainly down to video and email and texting. That figure may be inflated given IBM's willingness to tell us how well Cognos 10 business intelligence (BI) will save us from unstructured data hell, with its new collaborative tools and new support for mobile devices.
Senior VP for middleware software and IBM veteran Robert LeBlanc talks profusely about all the problems associated with unstructured data & how IBM wants to help manage it, but he doesn't explain why this modern phenomenon has come to be so, so why should we trust him?
Is it enough to simply say that this is IBM, or does that old adage (nobody ever got fired for buying IBM) not apply any more? It's almost like IBM is talking up the spiraling global unstructured data mountain and saying well hey guys, 'it's not OUR fault, but we're here to help you fix it'.
"A new car now has around 30 processors in it, so you are going to see information being created everywhere at levels never previously imagined – so performing analytics on that data and scaling it to the level where it becomes big data analytics will be very important – Hadoop is one of the biggest things in the industry right now and IBM is there to support the growth of these new technologies," said LeBlanc.
"We have to get to a world where we get to workload optimised systems that are focused on a particular set of capabilities or a particular process — and you are going to see a lot more of that from IBM," said LeBlanc.
Ah ha so finally, we get gutsy and get some hard core opinion from Big Blue. In fact the opening sessions do get better once you get past the "showboating" of day one with the "Dale Winton" style ultra-upbeat presenter Mark Jeffries.
The keynote sessions themselves are enticingly titled: Smarter Systems – Powering A Flexible Information Platform; Empowering Information Governance; and Maximising the Business Analytics Vision — and you can watch them all online here throughout this week.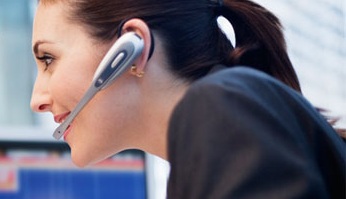 We started this story with global data stats, so let's end it the same way with some interesting notes on what's happening to our planet's appetite for information. These stats come from an internal IBM source and were shared for the first time this week.
This year alone, 1,200 exabytes of data will be generated from a variety of sources.
According to industry analysts, enterprise data growth over the next five years is estimated at 650 percent.
80% of this data will be unstructured generated from a variety of sources such as blogs, web content, email, etc.
In fact, 70% of this data is stale after ninety days.
The mobile workforce is expected to reach more than 1.19 billion by 2013 and mobile transactions are expected to grow 40 times 2015, generating even more data for businesses.
Today, 70% of first customer interactions with a product or service starts on the web.
More as it happens throughout the week…