Huawei Connect 华为全联接大会 2017, 'applied' AI is key for cloud
Chinese telecommunications giant Huawei has hosted its Huawei Connect 2017 conference at the International Expo Centre in Shanghai this September 2017.
After a breakfast of black eggs boiled in tea, fermented bean curd in chilli and an appropriately bracing portion of duck blood potstickers and pork buns, the telco-cloud-data cognoscenti were welcomed to the main stage event itself.
Grow with the cloud
Under a tagline banner of 'grow with the cloud' Huawei rotating CEO Guo Ping has explained that what this really means is the application of cloud computing inside more devices, more applications and more business scenarios. Specifically, Huawei wants cloud to be applied within the context of Artificial Intelligence (AI) in many use cases.
Huawei insists that today, it can work with large enterprises in cloud development precisely because it is itself a large enterprise.
This grow with the cloud line might be more accurately put as 'grow with the applied AI-centric enterprise cloud in business specific application scenarios' … but that would be too long.
"We are designing hybrid cloud solutions because we are aware of the fact that many companies will not be able to (for example) rip and replace their complete ERP systems quickly. Flexibility in deployment will be key," said Ping.
Now the focus for Huawei is across verticals that include: gaming, transportation, manufacturing, medicine, finance, government and (very importantly for Huawei) smart city. The firm insists that its 'platform' will be an open one and the company operates 20 of what it calls OpenLabs around the world. It also has a Developer Enablement Plan to work with ground level app creation as well as being a principal contributor to open source communities.
From the firm's newstream, the latest AI offering is the Kirin 970 — powered by an 8-core Central Processing Unit (CPU) and a new generation 12-core Graphical Processing Unit (GPU). Built using a 10nm advanced process, the chipset packs 5.5 billion transistors into an area of only one cm².
The Kirin product is described as a 'platform' – although it is undeniably hardware not software in the first instance. In fairness, this is hardware with a considerable degree of embedded intelligence and Huawei is opening its use to developers in the same way that we might more usually refer to a software platform with its related toolsets and functions.
Missing children solution
As an example of Huawei cloud applications in motion — the application here has been used to find missing children through a public video network.
A child was taken from a holiday party in Longgang Shenzen on Jan 26 2017 and so the police managed to find fuzzy video images of the child being upducted – they then were able to cross reference the fuzzy image with an image database of clearer images, this drove the police to be able to track the woman's hotel, they got her identity and were able to track her journey out of the city to a train journey where she was intercepted and the child was rescued and all this happened within 15 hours.
This again is perhaps some validation and justification for how an 'applied' cloud can be applied to specific use cases with real world data streams.
Value-driven cloudification
But its no good just going to cloud, it has be a question of what Huawei calls value-driven cloudification.
A key part of this will be the simple application of a single AI technique such as text recognition, image recognition, dumb device identification (labelling up stock items and knowing where they are) or speech synthesis. This is AI that can create more value for enterprises as it can be applied at a specific point of business focused need.
"We believe that AI can be applied to more areas of business – this is what Huawei calls its Enterprise Intelligence services," said Ping. "We then move to a point where AI becomes more ubiquitous inside organisations and then becomes used in scenario specific business solutions."
Traffic management
Intelligent traffic management is key to Huawei's work in smart cities. As a part of the opening keynote session. The firm explains that smart city traffic management has to be characterised by four elements — it must be:
law based,
precise,
intelligent and
standardised
Building what the firm calls the 'traffic brain' for these functions, Huawei says that it is now working to capture urban traffic data using an ultra-high bandwidth network. It will use AI to help assist law enforcement.
Let's remember that 'policing' the streets has been a largely manual process in years gone by. Now we see the firm looking to use image recognition to distinguish between lighter cars and heavy duty trucks — if a heavy truck is not supposed to be on a particular road, then fines can be applied through AI systems using smart cameras.
Additional layers here will see traffic being analysed so that central systems are aware of which cars are going where — this data can then be fed into the central traffic brain to then control traffic lights so that the city is kept flowing more fluidly.
The Shenzhen Traffic Brain Project was officially announced as part of the wider presentation at this show — the project consumes 1 Petabyte of data per second.
CERN elements
Jan van Eldik from CERN European Organisation for Nuclear Research also spoke during this event's day 1 keynote.
Eldik explained the core operations at CERN and told the audience how the particle collider has always worked with what was initially just the (rather massive) CERN private cloud and all the application servers and databases that it serves.
At 8,500 servers and this was enough back in 2013, but the organisation has known for some time now that it would need a huge amount of additional storage and processing power. Huawei and CERN have worked together on the OpenStack cloud to create its public cloud layers for the years ahead.
Huawei in the future
Huawei has ambitions to become of of 'just five' major cloud players in the world over the years that come. The firm summarises its position as Mobile AI = On-Device AI + Cloud AI.
The company insists that it is committed to turning smart devices into intelligent devices by building end-to-end capabilities that support coordinated development of chips, devices and the cloud… and, going forward, that's always an applied AI-centric cloud for enterprise.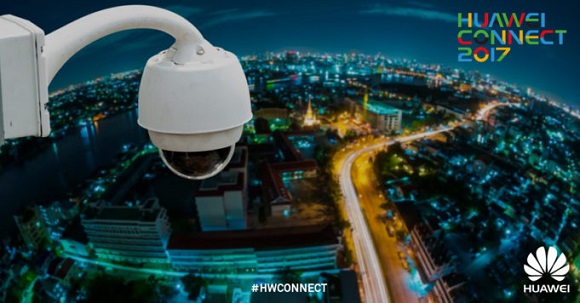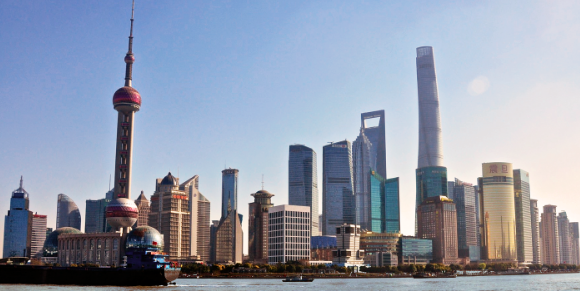 Image: Wikipedia