How do we manage the BYOD boom, at the technical end?
Much though we may deride our government's best efforts to drag the tea and biscuit-chomping safe-job-for-life civil servants that line Victoria Street into the 21st Century, the UK public sector does appear to be trying to embrace the new world of information technology effectively.
Not only do we see the government G-Cloud with its 1700 (or so) services being currently being put out to tender… its seems that UK PLC has also moved towards creating a BYOD strategy.
BYOD (bring your own device)
The government has (surprise surprise) realised that "significant amounts of public money can be saved" if it allows staff to bring their own devices into the workplace.
"BYOD is coming to government although obviously not in the areas needing the greatest security," said Liam Maxwell, director of ICT Futures at the Cabinet Office.
So clearly (or hopefully perhaps) this will give rise to newly fueled interest in technologies pertaining to mobile device optimisation, security, compliance and management.
To pick one example from many to illustrate the technology in question — Centrify has this month announced its DirectControl for Mobile. The tool itself claims to centrally control, secure and audit access to cross-platform systems, mobile devices and applications using Active Directory.
NOTE: Active Directory is special-purpose network administration and security database from Microsoft. It can be used to authenticate and authorise users and computers within a network of Windows domain types assigning and enforcing security policies.
Centrify's new cloud-based service is intended to let enterprises centrally secure and manage smart phones and tablets, including iPads and Android devices, using existing Active Directory infrastructure, skill sets and processes to enable easy, rapid deployment combined with enterprise-class scalability.
The company has also announced Centrify Express for Mobile, representing what it claims to be the industry's "first and only" free mobile security offering with no limit on the number of devices that can be supported.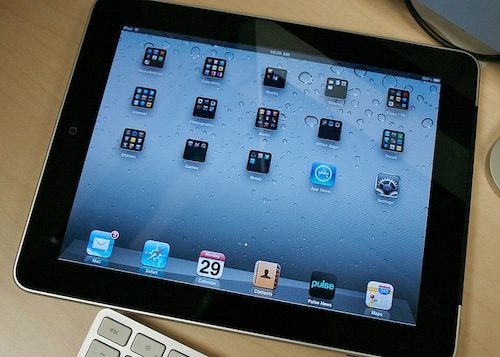 The company argues to validate its position in this market with the following statement:
"Current Mobile Device Management (MDM) vendors deliver their functionality by forcing IT organisations to install additional infrastructure, learn new processes, and/or make intrusive changes to their IT environment to manage these devices. DirectControl for Mobile allows organisations to quickly and securely bring large populations of mobile devices under management using automated self-enrolment without requiring IT staff to deploy additional infrastructure, implement changes in firewall configurations, learn new skill sets or operate yet another management console. The solution maximises security and visibility through centralised management and reporting of enrolled devices and installed applications and through security policy enforcement of devices across the entire organisation."
Will the government keep control of its BYOD strategy and keep all our public data secure? Do we need to worry?
Will civil servants get drunk and leave their tablets and laptops and smartphones (filled with sensitive data that shouldn't be there) on trains, planes and taxis?
No of course they won't – not all at, this will not happen.