How do we manage mobiles outnumbering PCs in the enterprise?
The mobility revolution will not be televised. That's because it's all happening in the data centre as mobile applications are being "managed" to a higher degree than ever before.
Managed applications? Yawn, boring, forget it — right?
Have you stopped reading already? Have you heard this all before? It's an inconvenient truth, but vendors of all shapes and sizes have been slapping the "mobile application management" handle around with feverish fervour since the turn of the millennium if not before.
So why on Earth do applications need management and what makes this interesting?
BYOD – Bring Your Own Device
The challenge here is that companies have to manage personally owned BYOD devices (smartphones, tablets and laptops) that are brought into the workplace and then used to run corporate enterprise applications. Not only do firms need to lock down the security element in this equation, they also need to be able to perform analytics on the data that applications run on these devices impact.
This then, is the USP, the money shot, the $64,000 question i.e. how do we treat mobile devices (in many cases BYOD devices) the same as corporate desktops and servers and run complex data analytics on them.
With enterprises mobilising more key business functions and allowing employees to work at any time and from anywhere via mobile devices, managing and securing these mobile application environments has never been more critical.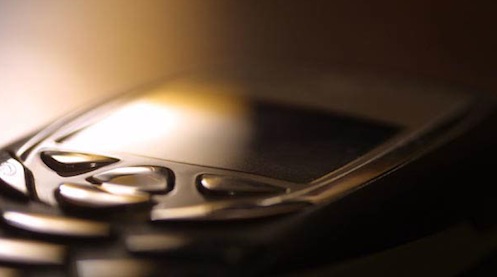 SAP is attempting to address this market need with its release this week of the Afaria 7.0 mobile device management tool. The product aims to provide dashboards for mobile analytics and to also simplify the distribution of applications in the first place.
IDC analyst Stacy Crook says that SAP has completely revamped and streamlined Afaria's administrative console with this release. "These enhancements have the opportunity to significantly benefit customers as the number of mobile devices surpasses PCs in the enterprise and IT requires more simplified, cost-effective mobility management."
Afaria offers end-user self-service portals so that users can register and manage their devices. There is also device security and some application management to keep workforces productive. The product works via what SAP rather charmingly describes as a "delightful" user interface — and hey, it's even "optimised for touchpad interaction", but let's leave it there lest we stray into marketing too far.
For developers, Afaria has a new web services application programming interface (API) layer, providing access by customers and partners to help integrate with enterprise systems for automation between mobile device management (MDM) and the corporate systems.
Have we provided some tiny degree of clarity into what we really mean by this term "mobile device and application management", I sincerely hope so.