Handling "complex" web sites, it's complicated
While a good chunk of application development is aligning towards mobile apps that are in many cases initially scaled back (as updates follow) and/or even disposable — somewhere, in the cloud data centre and on the web, things are getting more complex.
But what makes a complex web site anyway?
Issues here include the operation and management of "bigger" back end servers and the systems integration challenges that naturally come with these blocks of data.
So-called Big Data as well as Complex Event Processing technologies will also make the delivery of data to a web site (in many cases via a Content Management System (CMS) such as WordPress, Drupal or Joomla. The challenges mount, so naturally we start to look for the path of least resistance to get complex but still stay online?
Onward from the web CMS, there is also a need to look at the WCO factor i.e. Web Content Optimisation.
This is, in a word (or three) "application-specific resource management" and if that app happens to be on the web then so be it.
One solution in this space is Riverbed Technology's Stingray Traffic Manager. This is a virtual Application Delivery Controller (ADC) that provides "flexibility and a single point of management" for accelerating enterprise applications hosted on servers. It provides developers with what the company refers to as "advanced scripting and enterprise-level functionality" in the form of the branded TrafficScript code.
Traffic script manages the content that the app is fed. So for example, if it were a web site that has a lot of images — the technology would work to scale back the images hitting the web site and just send the text first.
This is global load balancing, with a sprinkling of bandwidth management, a side order of "rate shaping" and some service level monitoring to boot.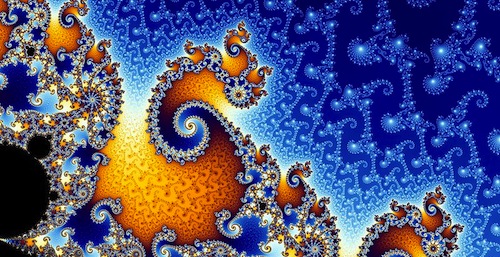 Also from Riverbed in this space comes Stingray Aptimizer, a WCO solution built to deliver both internal web applications, like Microsoft SharePoint… and external web applications, like e-commerce and highly customised websites.
According to Riverbed, "Typical websites can have 50-200 file requests and for each request, in addition to the network latency, the performance of websites can be severely impacted. Stingray Aptimizer reduces page load times and reduces bandwidth by transforming the content (multiple image formats, JavaScript, CSS files, etc.) that is delivered from a web server to the web site viewer, accelerating website performance in some cases by up to 400%."
Riverbed wants to see the Application Delivery Controller now sit in the application stack rather than the network stack. The company's vision sees Web Content Optimisation become a tool for operating any public web site or "connected" enterprise application.
Riverbed LIKES this. I wonder what the rest of us think. Consider this a POKE.