HTML5 apps that run like native for trading & finance
Financial markets and trading companies looking for an option to move towards implementation of HTML5 technologies for next-gen applications have a new avenue to explore.
An alliance between "finance-grade" runtime technology company OpenFin and "web trading specialist" Caplin Systems has created a technology proposition intended to allow the development and deployment of high-performance HTML5 trading applications.
The firms have combined Caplin Trader (a development suite for HTML5 trading front-ends) and OpenFin App Desktop (a secure application container based on Google's Chromium open-source technology) — so that the technology stacks now sit together as one.
This dual engineered product claims to be able to tackle two of the main challenges faced by financial software applications developers when attempting to build HTML5 apps:
1. The first problem is that "many" financial institutions run Internet Explorer browsers which are not HTML5 compliant, requiring applications to fall back to relying on HTML4.
2. Secondly, native applications have traditionally been able to provide better user experiences (such as pop-up windows, push notifications etc.) and they are also much better at "seamlessly integrating" with local applications that financial markets companies will need to use such as Microsoft Excel.
This joint solution claims to be able to address these issues by enabling HTML5 applications to run outside-the-browser with the same user experience and capabilities as native, installed applications.
NOTE: Caplin Trader's HTML5 content (built for trading applications as it is) then becomes "enhanced" when running in the OpenFin container. But, it still provides continued compatibility with existing web browsers.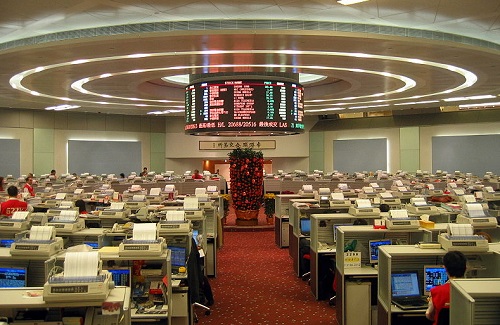 "By partnering with OpenFin we can now cater to those customers who want to run HTML5 trading apps in a local container on the desktop. We are using OpenFin's API to extend and improve the desktop experience for these users with new features such as borderless popups and drag drop integration with spreadsheet applications," said Patrick Myles, CTO of Caplin.