HP's SDN App Store went to market
HP this month announced its HP SDN App Store, launching what the firm claims to be 'a new wave' of open software-defined networking (SDN).
So what is an SDN App Store?
Borrowing its moniker from the 'app stores' of the consumer download world, HP is (arguably) being a bit retail-friendly by calling this new offering a store in this style — in terms of form and function it represents a source for firms to be able to identify what HP calls out as 'integrated and validated' applications
Commercially then, there is supposed to be a strong HP ecosystem partners message here i.e. this is an application offering together with consulting and support services that is supposed to enable customers to 'uncover the business value' (as they say in marketing-land) of SDN.
NOTE: IDC predicts that the market for SDN network applications will reach $1.1 billion by 2017, increasing network application vendors' need for a scalable open marketplace to monetise their products.
As the 'first' (so says HP) enterprise-grade SDN application ecosystem in the market, the HP SDN App Store bids to offer the developer community a centralised area to connect to customers around the world.
Users can now purchase specific network applications and download them to their environment for testing and live deployment.
Time to talk to HP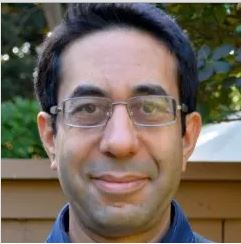 The Computer Weekly Developer Network blog spoke directly to HP's Stephane Kahloun for more insight on this story — Khaloun is senior global product marketing manager, SDN, HP Networking.
CWDN: Does HP envisage a new tier of software application development resulting from this type of new go-to-market channel for programmers?
Stephane Kahloun: —– Yes, with general availability of the HP SDN App Store, we are fuelling rapid innovation in networking and arming a new wave of developers with the tools they need to develop specifically for SDN. In addition to the eight curated applications available in the store today, we currently have 30 ecosystem partners in the process of developing applications. We expect to see an increasing number of applications populate the store in the coming months.
CWDN: HP talks about new power transform network architecture into a competitive advantage for firms of all sizes – what does that really mean in simple terms?
Stephane Kahloun: —– The network itself has never been used as a competitive advantage – but SDN has changed that. The capabilities SDN enables – scalability, seamless policy delivery and prioritization of network traffic – all contribute to a more efficient workflow for end-users. The true value of SDN lies within the applications though, so as we continue to build our ecosystem we will see more ways that organizations can derive bottom-line value from their networks.
CWDN: Will we soon see a time when certain programmers define themselves directly as SDN application developers (as opposed to games developers, database developers etc)?
Stephane Kahloun: —– SDN is still in its early days, and we do expect to see a wave of developers define themselves by SDN. Now that the HP SDN App Store is generally available, developers have an easy way to monetize their applications and connect with customers around the world. Analysts also predict significant market growth for SDN applications, so it represents a good opportunity for developers.
A major transition
With major industry technology transitions for enterprises to address, such as security, cloud, mobility and big data, HP says that SDN makes good business sense.
Examples of these offerings include the HP Virtual Application Networks (VAN) SDN Controller, which has been downloaded more than 3,000 times, and HP SDN Software Development Kit, which has been downloaded more than 5,000 times.
To help customers easily navigate the HP SDN App Store, HP will offer four different categories of applications defined by their support and test process:
• The HP Circle: with applications built and tested by HP.
• The Premium Circle: containing applications that are top sellers and jointly tested by HP 
and its partners.
• The Partner Circle: encompassing applications that have been self-tested by HP 
partners and reviewed by HP.
• The Community Circle: offering open-access and community-supported applications to 
demonstrate open source and concept SDN applications. 

CWDN: As part of the HP SDN App Store launch, HP is introducing six partner applications, in addition to two applications developed by HP – how did you define the parameters by which these six were chosen and why did you stop at six?
Stephane Kahloun: —– We are continuously expanding our partner ecosystem, and have 30 additional partners currently developing new applications. We expect to see more applications added to the SDN App Store in the coming months. One of the more important parameters that we use to qualify our 6 partners at launch has been the readiness of their solutions. We have been through extensive test cycles to make sure that what we are providing to our customers is enterprise ready.
CWDN: We know that after purchasing SDN-enabled architecture, customers work with channel partners to determine the right SDN applications for their environment – how much custom coding can still go on at this point to ensure a tight fit to customer need?
Stephane Kahloun: —– SDN is fully programmable,(100+ APIs) so we can imagine that channel partners with the right skills to develop around our SDN infrastructure will be complementing an existing offer with integration software to further customize the app to a specific customer need.
HP says it will demonstrate the HP SDN App Store and available applications at Interop New York.