HP Software Chief: We don't have a concept of "over the wall", ALM goes on...
HP Software VP for EMEA Neil Weston has been pressing the flesh with the press this week as part of HP Software Universe 2010, which is being held in the Catalan capital of Barcelona. Weston made one comment in briefings that in many ways sums up what the company is trying to say about its software business unit.
To put it into context – as most readers will know, there is a well known saying to describe the process where software application developers finish up (or, arguably, have had enough of) their build process and at that point they, "throw the application over the wall to the operations team" – who must then manage the rest of the application's lifecycle from that point onward.
"You see, we don't have a concept of 'over the wall' in terms of application lifecycle management, for HP the ALM (application lifecycle management) process goes on and on," said Weston.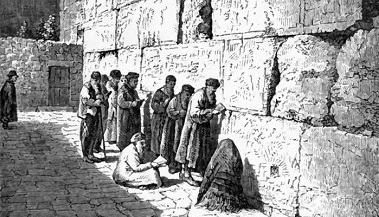 HP says it is not here to shake up Java, or re-write the application development methodology handbook and that it is here to be platform, language and hybrid environment agnostic.
Does HP think you should opt for Agile development methodology? Yes!
Will HP still support you if you insist that Waterfall is best? Sure.
So is this unit of the company's business just a little bit bland? Is it an all-things-to-everyone somewhat peripheral offering that offers no true disruptive or innovative technology?
Not quite – in fact if HP Software was a stand alone business, the company insists that it would be sixth biggest software company in the world. As a unit within HP, the software "business within a business" is the fastest growing division overall.
I pressed some HP spokespeople on the suggestion of blandness that I was hinting at above. This is arguably a misconception as the company has over 20,000 global consultants working down to the level of declarative language integration issues, for example.
So to reiterative the comments made by the chief earlier. This is what ALM (application lifecycle management) means to Hewlett Packard.
The SDL (or SDLc) software development lifecycle element is "just the code" – and this is probably somewhere around 20 percent of the total ALM universe that we need to be aware of. The other 80 percent include much of the modeling and planning and architectural design processes.
But HP defines ALM as being stretching from this pre-deployment stage, to operations (being most of the 80 percent chunk of the pie) and finally on to retirement for the applications and the code that supports them.
… and so, OPERATIONS for HP will inclide:
application enhancement
security provisioning
upgrades
application maintenance
capacity upgrades
Developers are important says HP, but they are just one part of the total application management lifecycle. An application will live seven to ten times in production as it does in the design and build period of its life insisted our keynote speakers.
Is HP saying that just because it doesn't work closely enough to the command line? No, I am not suggesting that, I am merely asking the question.