From mobile Augmented Reality to Speech Recognition in 24 hours
This week I am seeing new-age software enhancement technologies come to the top of the agenda. Yesterday there were reports of mobile Augmented Reality (AR) applications being set to skyrocket in the fields of counter terrorism, medicine and utilities — and today my inbox is filled with voice enabled apps and speech recognition.
Augmented Reality, or (AR) as it is jauntily known, is technology that provides digitally enhanced images of the physical world that feature information and data overlaid on screen.
Mobile AR then needs to rely upon location-sensing GPS, accelerometer technology and digital compass functions to provide a smartphone-type view of a location with supplemental on-screen content that is informative to the user.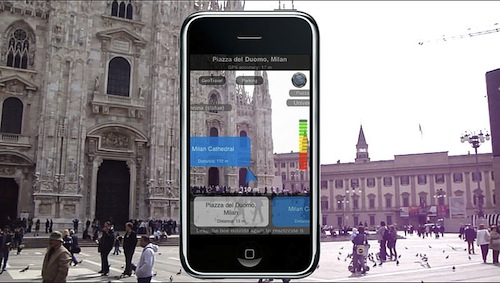 Is this an interesting and wildly spawning (and potentially profitable) areas for developers? It has to be right?
Anyway, onto voice enabled apps and speech recognition. The Nuance Mobile Developer Program (if you can 'stomach' the American spelling) says it has signed over 2500 developers in its first 90 days and successfully launched "dozens" of voice-enabled apps globally for iOS and Android.
The programme (mme – ah, that's better!) provides developers with access to the Dragon Mobile SDK – featuring the core Dragon speech recognition capabilities – that allows them to fully voice-enable virtually any app and bring it to market.
The most interesting apps so far are as follows:
• Avantar's AirYell app for iPhone and iPad lets users speak to find businesses, services and people located near them. AirYell uses iPhone's geolocation capabilities to recognise where consumers are, but also deliver results based on what's nearest to them. Results allow users to tap on the map to display driving directions and tap on the phone number to make the call.
• The iTranslate app from Sonico takes advantage of Dragon's voice recognition capabilities to let users speak words or phases into their iPhone, which are then translated in the language of choice. With the Dragon Mobile SDK's broad language support, iTranslate provides translations for English, German, Dutch, French, Italian, Polish, Russian and Spanish.
• Taskmind from Catalyst leverages Dragon to enable mobile organisation and productivity via its high performance team-work tool that lets users to speak notes, ideas or simple thoughts anywhere and anytime into their iPhone. All spoken notes are transcribed and stored in one central online task tool that allows users to then reference and share notes with friends or colleagues.