Forget big data analytics, try geospatial complex diverse-data analytics
Just when you thought it was safe to go back into the water and we all understood big data and analytics, the industry bites back.
Just when you thought you knew enough about analytics to get through a technology news announcement without gagging at the phrase:
"With this tool, you can start to leverage real time actionable insights etc…"
Just when you thought you knew where data came from, the industry points you to spatial diverse-data and the need to perform analytics upon it.
Snide jibing and cheap jocularity aside, this is the trend evident in the latest update to TIBCO's analytics platform — Spotfire 6.5, which arrives this week.
The firm says the new iteration is tuned to connect to diverse-data sources including new spatial data sources.
What is spatial data?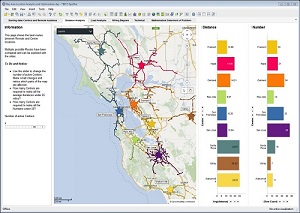 Spatial data, or geospatial data, is information about a physical object that can be represented by numerical values in a geographic coordinate system. Generally speaking, spatial data represents the location, size and shape of an object on planet Earth such as a building, lake, mountain or township. Spatial data may also include attributes that provide more information about the entity that is being represented.
In TIBCO's world, spatial data is meant to convey an array of industry-related "complex data sources" and, using Spotfire, we are promised the ability to create rich visualisations to be able to interpret the meaning of data patterns and, further, use that insight onward in our software application development.
Veep of product management at TIBCO Lars Bauerle says that Spotfire 6.5 now provides development shops with the tools to build their own applications that can connect to complex data sources.
"Seamlessly," he added.
"Spotfire 6.5 allows customers to quickly build applications that use the power of data sources without exposing the complexity to end users, generating new levels of insights and discovery."
Spotfire 6.5 builds upon TIBCO Spotfire's location analytics experience and adds support for Esri ArcGIS and WMS location data, making Spotfire a route blend an organisation's GIS and analytics strategies.
"TIBCO continues to emphasise ease of use with version 6.5 of Spotfire," said Dan Vesset, program VP, business analytics and big data, IDC. "Easy connectivity to key data sources for app development, a desktop version, and even support for Esri ArcGIS seem likely to please many."
Customers now have easy access to a wealth of demographic, climate, geographic, and other data sources, as well as map projections that will add new layers of insight to location-based analyses.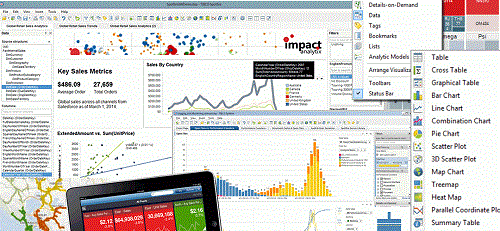 Spotfire 6.5, including TIBCO Spotfire Desktop 6.5, will be made available to current and new customers in May 2014.