Forget B2B and B2C... X2X robot device omnichannel ecommerce is next
NetSuite SuiteWorld 2014 is staged this week in sweltering San Jose temperatures approaching 40 degrees C. But despite the early heat wave, the focus here has been one of product updates and customer connection points.
NetSuite has used this event to detail new features in its product base to the 6,500+ attendees here from all around the world.
The last three years have seen the company re-architect its core User Interface proposition to present a screen view using what is called "flat design," a function that emphasises crispness and clarity.
In practical terms, this comes down to the use of easy-to-read fonts, attractively redesigned icons and graphics, increased whitespace and greater aesthetic simplicity.
So how does a firm sell cloud ERP?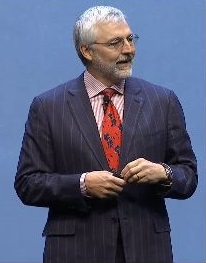 "ERP is the hardest application to build and this is what NetSuite chose to build first," said Zac Nelson, NetSuite CEO.
This truth (if indeed it is one) is behind much of why NetSuite has grown profitably as it has done — the firm has enjoyed 41.67% market share growth.
NetSuite also hinges much of its technology proposition around the importance of "omnichannel commerce" and how CRM and ERP plugs into the whole range (there are more than you thought) of channels that now exist.
What are the five pillars of omnichannel ecommerce?
B2B
B2C
B2B2C – big firms to smaller firms and then on to customers
G2G – government to government (government agencies to structure to be able to produce an Amazon-like experience)
X2X – machines to machines
Yes, X2X machine- and device-driven ecommerce.
The company is talking about the next tier of commercial data and how we use it and where it is used… where this goes next could be interesting, CEO Nelson has ideas that could push ERP data all the way through to the Internet of Things, that story must be told next.