#Fail or #For The Win? Windows Phone 7 developer tools
Steve Ballmer is somewhere on the way back from the CES consumer electronics show in Las Vegas, no doubt fuelled up on positive Windows Phone 7 opinions which he'll have been fed by his marketing team.
But Ballmer 'bounce-and-jump' ranting aside, when it comes to Windows Phone 7 is it all about developers, developers, developers?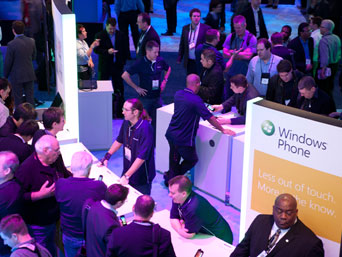 Microsoft has been more than vocal (like you're surprised) on the subject of Windows Phone 7, so for some impartial thoughts on the subject the Computer Weekly Developer Network connected with Geoff Blaber who is director of devices, software and platforms at CCS Insight.
On the subject of whether the recent introduction of Visual Basic for the Windows Phone 7 platform will prove to be a hit with the community, Blaber suggests that it could well bring a fresh wave of development to the platform. Microsoft now offers a wide range of development environments to address requirements across both Silverlight and XNA and this, says Blaber is starting to look like a comprehensive offering.
So what impact will this have on Microsoft's position in the app marketplace?
"Microsoft faces a significant challenge in overcoming the head start and overwhelming mindshare of iOS and Android. However, the company has worked hard to limit the barriers to entry to Windows Phone 7 and is rightly leveraging an established base of MS developers from the PC and Xbox heartland," says Blaber.
So how will the announcement affect the developer landscape in general?
"It gives Microsoft the ability to bring the long tail of Microsoft developers to the mobile platform but the challenge remains scale. A strong launch campaign has generated a healthy initial eco-system but many more developers will be taking a 'wait and see' attitude and seeking signs that Microsoft is getting a lasting foothold in the market before committing resources to Windows Phone 7," said Blaber.
Ultimately many of us will want to know what effect we'll feel in terms of apps at the consumer level. Current suggestions are (and Blaber concurs) that there could now be a drive to create a larger proportion of free and low cost apps from smaller developer outfits. The facts are that iOS and Android have both shown that this is often the biggest source of fresh innovation.
Interesting times ahead for sure…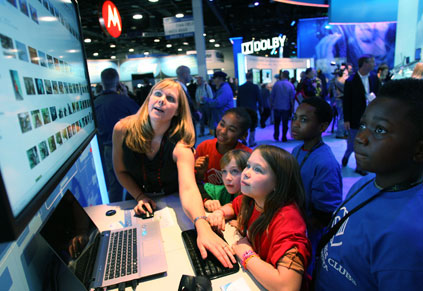 Images courtesy of Microsoft Press Pass