F5 framework targets slipshod IT delivery
Fragmentation is everywhere.
Applications are fragmenting into cloud-based services, the Internet of Things is fragmenting (some would say 'cracking up') around a dispirited set disconnected systems with no clear base of standards and then mobile is fragmenting around the constant battle for market shipment dominance.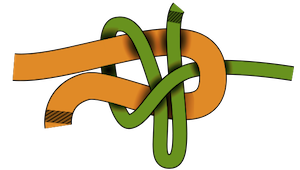 In other words, the data and application delivery landscape is (at time) a slipshod surface with the potential for potholes and pitfalls.
F5 Networks is aiming to target the slipshod and slapdash and bring order where there is chaos.
The firm used its appearance at Cisco Live this week to announce the next version of its F5 BIG-IQ, the company's management framework.
The product is intended to provide a single point of integration for administering and orchestrating security and application delivery services.
Role Based Access Control (RBAC)
BIG-IQ promises collaboration between the network operations centre and DevOps teams (if they actually exist as one unit) by centrally managing application delivery and by employing role based access control (RBAC).
The resulting workflow simplifies operations says F5 — it also boosts efficiency and frees up the network team from having to set individual application delivery policies.
"As companies continue to invest in hybrid infrastructures to enable more nimble application delivery, BIG-IQ integrates both RBAC and a system for staging and scheduling configuration changes," said Karl Triebes, EVP of product development and CTO at F5.
Key capabilities include role-based central management of application delivery functions across the network to increase agility with software-defined orchestration of application services.
There is also 'orchestrated application delivery in the cloud' to enhance connectivity and partner integration with expanded orchestration and management of cloud platforms via third-party developers, as well as improved customer experience via workflows and integrations.