Does Windows Azure cloud have a chicken-and-egg problem?
Adopting a somewhat negative approach to PR and media communications this week are comments from JNBridge CTO Wayne Citrin who has commented on the challenge of taking software products to the cloud.
Not central software services such as core apps, Platform-as-a-Service fundamentals, or even infrastructural cloud elements such as storage, database functions and networking connectors. Those we've all discussed to the nth degree right?
But what about components in the cloud – can we augment the cloud with components as a service?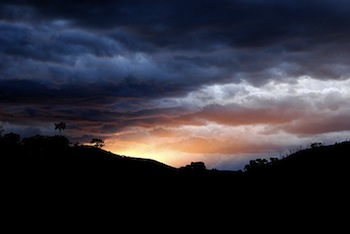 Citrin lays out his argument thus, "If you ask most people how software vendors can move into the cloud, they will say that the vendor should take their traditional products, put them in the cloud and offer them as services. But what about other software vendors who create components that other developers incorporate in their own programs? In most cases, offering the component as a service doesn't make sense."
"The main challenge to running components in cloud-based programs has to do with essential issues like licensing and billing. Windows Azure has absolutely no provision for third-party licensing and billing. It's a chicken-and-egg problem. If Microsoft is serious about its software partners producing for Azure (and not just end-user customers creating custom applications), Microsoft will have to jump-start the market by offering its own billing mechanism," he added.
Citrin's argument rests on the suggestion that one would think that barriers to cloud entry wouldn't be there and cloud providers would do all they could to encourage software vendors to help settle this new frontier. JNBridge says that without a robust partner community for both Azure and Amazon Web Services, cloud adoption will be that much slower for everyone.
No surprise then that the company's vision for cloud interoperability is any object, on any platform, in any language anywhere, and at any time should be able to be accessed through the cloud.