Did Microsoft fail to guide on XP migration?
More developers are becoming DevOps pros, or so we are to believe if we follow the current industry hype cycle.
But who are the DevOps guys (and girls) really?
CA Technologies made some comments at the last Mobile World Congress exhibition suggesting that in fact, most DevOps pros are experienced senior software application development professionals who can boast some wider competency in operations, release management and application orchestration.
IBM hosted a similar discussion at the firm's recent Impact 2014 event in Las Vegas, which is largely concerned with cloud and emerging service-based technologies — this discussion threw up the suggestion that in fact many operations "Ops" professionals do in fact have command line centric coding capabilities and can therefore fulfill the DevOps role very competently.
Whichever side of the fence the DevOps glitterati do in fact hail from, it is this function that IT departments will now be turning to in order to achieve the move from Windows XP onwards now that Microsoft has confirmed it will no longer support the operating system.
So did Microsoft fail to guide us on XP migration?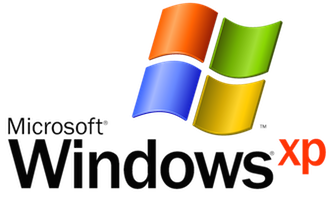 Certainly, Microsoft's primary driver was to simply encourage users to upgrade to one of the more recent versions of Windows — iteration 8, ideally.
Interesting then that it comes down to firms like the aforementioned CA to talk about its new Desktop Migration Manager (snappily named CA DMM) for IT transition from Windows XP, onward to what the firm simply labels as "more secure" operating systems.
The CA DMM is a migration solution for the management, upgrade, and maintenance of laptop and desktop systems.
CA says that the product itself is free, but it helps if you are already a CA Client Automation customer — well, you want integrated "zero-touch migration" if you can get it right?
"Without ongoing technical support and security updates from Microsoft, Windows XP exposes our customers to vulnerabilities and significant risks," says Nagi Prabhu, vice president, Enterprise Mobility, CA Technologies.
Didn't Microsoft provide any migration tools at all then?
Redmond was charitable to a degree; Microsoft has been reported to be allowing XP users to download a free copy of Laplink's PCmover Express. There's also Windows Easy Transfer and it's available for Windows XP 32-bit and 64-bit, plus also for both versions of Vista — remember Vista?
If that doesn't sound "total enterprise control"-level to you, then perhaps that why CA has been working on its current migration machinations.
CA DMM performs the migration — including unique bookmarks, address books and personalised background images without users having to reconfigure their systems.
"With this solution, customers can migrate to newer systems efficiently and secure operating systems, while increasing [DevOps] technician productivity, decreasing user downtime and reducing service desk calls," said the company, in a prepared statement.
Additionally, CA DMM is agentless and can therefore be used with other lifecycle management products as part of the overall migration process.