Developing the 'drive-by' desktop application
Remote access to your desktop PC might not be the first thing you hanker after when you are behind your steering wheel, but as the car stereo evolves from the 8-track, to tape, to CD, to MP3 player with built in GPS, the pace of in-car infotainment and in-vehicle telematics is seriously shifting gear.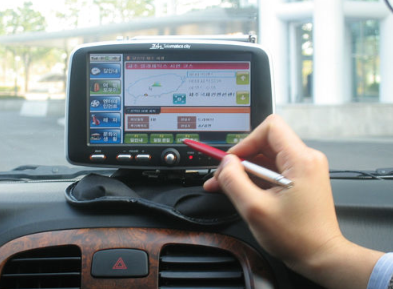 Cambridge based RealVNC's remote access technology is currently gaining interest among iPad users due to its ability to replicate a user's full PC or Mac desktop (including the ability to view Flash websites) on Apple's tablet device. But also of interest is the company's recent support of Terminal Mode, the specification proposed as an industry standard for the integration of mobile devices and applications with vehicle infotainment systems.
The Terminal Mode specification has been published by Nokia and CE4A (Consumer Electronics for Automotive), the automotive industry working group comprising Audi, BMW, Daimler, Porsche and Volkswagen.
According to RealVNC's website, "Our Mobile Solution for Automotive permits mobile devices to be automatically detected, accessed and controlled through the head unit touch-screen, bezel keys or steering wheel controls as they enter the vehicle. A key consideration for the automotive industry is the promotion and adoption of safe driving practices. Built-in mechanisms interlock vehicle speed and access to applications to meet regulatory requirements and enhance safety."
VNC Mobile Solution for Automotive, an OEM package, supports a range of in-vehicle embedded operating systems including Linux, Windows Automotive, CE, QNX, Qt, Android and other proprietary operating systems.
Cross-platform remote access and control of mobile devices and desktop computers directly from in-vehicle telematics is not featuring as top news slot on Top Gear as yet – but it's still early days.
I would suggest that this technology might need to go through one more evolution cycle before it becomes anything like digestible at the mass-market level. This system enables access to back-office systems and remote desktop machines too, all directly from the head unit. So perhaps it's best for IT administrators and data centre managers to take this technology forward to its next iteration before we start seeing HMI (Human Machine Interface) technology in the next batch of Fiat Pandas.
Having said that – I have played with the iPad version of the RealVNC system and it does exactly what it says on the tin. So it may be closer around the next bend than you think!