Developing for wearable brain-powered Artificial Intelligence apps
Artificial Intelligence (AI) software company Expertmaker is trying to pin down the AI trends that developers will need to be aware of for the next round of apps that emerge in this space.
Expertmaker founder Lars Hard says that AI-powered search is next on the horizon as are "smart and adaptive" user interfaces enabled by AI.
"Mobile technology has come a long way in the past few years," says Hard.
"Mobile devices now have extensive capabilities. In addition to analysing digital content, mobile devices can harness ambient data such as temperature, location, user movements, schedule, user habits and engagement. Developers need to be able to leverage these new capabilities and sources of data to create more advanced apps."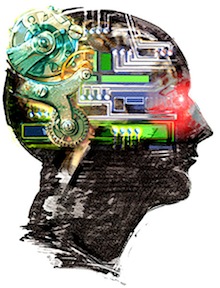 While there is a lot of attention being paid to getting apps onto bigger screens like tablets and televisions, there is another movement to get apps involved on smaller screens, designed to be worn rather than carried.
The first crop of "real-world" wearable tech such as Google Glasses hints at a future of more obscured technology. The future of wearable tech will be very simple headband-like devices that will be powered by the brain.
Today many apps require access to certain data or functions on your mobile device, such as a user's "current location" to access the app. However, with many issues of privacy circulating around the tech and mobile industry, users want to be able to connect to these apps without infringing on their privacy or security.
Apps will need to be "intelligent" enough to override the need to utilise sensitive data.
"To stand out from the crowd in the app-universe, developers need to create smarter apps. These apps need to have increased precision and relevance, become more personal, enable the use of many more information sources and to link to other devices or apps, and allow more adaptive user experience. All of these more complicated features require the use of one or many AI technologies," says Hard.
Expertmaker's developer program offers developers and small start-ups free access to the its platform to build AI powered solutions.