Delta's free email in the sky, but does the industry all travel at the same altitude?
I am currently the happy holder of a set of Delta Air Lines tickets which I will be using next month to fly on a transatlantic and then domestic American pair of journeys.
Not only am I happy to report that Delta's cabin service is professional and friendly having been a recent previous customer — but I am also happy to report that I will be blogging from 34,000 feet using the company's Gogo Inflight Internet service, which is free between Nov. 20, 2010 and Jan. 2, 2011.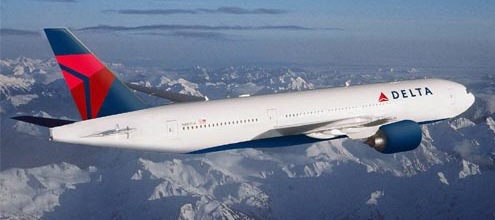 Fortunately, all I have to do to avail myself of this service is download Google Chrome. Unfortunately, the service is only available on the domestic leg of my trip – although the company does say that I'll be on one of more than 540 Wi-Fi-enabled aircraft flying more than 2,200 domestic flights each day.
Fortunately, Delta began installing Wi-Fi on its domestic fleet in fall 2008 and today operates the largest fleet of Wi-Fi enabled aircraft in the world. Unfortunately, its back end systems supporting its web services driven front end do not always work as fluidly as they should do.
There's nothing more frustrating than filling in every line of your airline booking forms-based web application and selecting WINDOW and LOW CARB meal; only to find that you have been given a middle central seat at the back of the aircraft when there are still plenty of forward window seats available.
… and this is what happened to me.
Fortunately, Delta allows you to change your seat before you fly. Unfortunately, the systems don't always work and the user (me in this case) can get stuck in an endless loop of SAVE CHANGES that don't tie the web front end in with data centre back end.
But why is this so? – is it a question of poor software application integration and a shoddy approach to interoperability provisioning?
Fortunately, Delta provides the @DeltaAssist Twitter profile for you to follow if you have the same kind of problems as me. Fortunately, they are listening and were able to help me. Fortunately, there is also an accompanying blog on Delta Assist. Fortunately, it's nearly Christmas so this story has a happy ending.
STOP PRESS BLOG NOTE: As an additional note to end this story, I did receive some information that made me change the title of this entry. It turns out that although my own impression (and supposedly the impression any user would get) was that it is Delta's systems that were performing poorly – my seat selection issue was a result of the seam that is formed with Delta's joint venture partners. Delta is currently in an agreement with AirFrance, KLM and Alitalia and the companies say they are, "In an on-going process to align their policies and procedures across the airlines."
So one final nod to Delta for positively identifying where challenges lie ahead in what is obviously a complex integration process – and an additional note to question the processes by which major multinational corporates align their IT systems to that of their partners when joint ventures are embarked upon. Safe travels and safe online checks ins all round for the future then – the only way is up we hope.