David Beckham, IBM and data analytics
With so much money pumped into the sports industry nowadays, it is perhaps no surprise that sports teams are forever pursuing new technologies to help them achieve sporting success. There have been digitally linked sports shirts that communicate athletes' hydration levels to a coach on the sidelines via wireless link ups, ever more intelligent GPS enabled wrist watches and all manner of web services driven online training programmes to help us all keep our bodies in shape.
… and all this requires software (much of it embedded) and all of this creates data.
Cloud computing companies like Rackspace are going to great pains to explain to us why we need on-demand computing power — and very often the justification they use is the proliferation of "unstructured data" i.e. emails, video and fragmented data of the sort that might be produced in the sports industry.
This is data that doesn't comfortably sit in a standard excel sheet for analysis – let alone a database, however intelligently designed.
So it is that we come to data analytics and sport. This is not a subject that we have spent much time reading about as yet, but perhaps now is the time.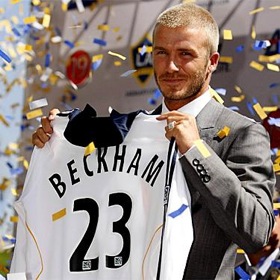 Data analytics is predicted to be one of the most important strategic technologies for businesses in 2011 by Gartner — and sport as a business is an area where analytics is used to understand reams of data relating to everything from player performance to fan loyalty.
Speaking in an interview posted on V3.co.uk Gavin Fleig, head of performance analytics at Manchester City Football Club said, "There is still an old-school mentality in football among coaches and managers, but this is starting to change. Before, it was all about emotional responses to games and training regimes that said: 'We did this last week and we won, so we should do it again.' But by really analysing and understanding data you can generate a far more relevant system."
Fleig's comments were made at an IBM event held at Chelsea FC where Big Blue has been trying hard to remind us all of its initiatives designed to build a so-called 'smarter planet' through the use of data storage and analytics.
IBM goes on to suggest that sports fans will be familiar with instant replays, Opta statistics and 360-degree camera angles — and it's clear that the younger generation craves the detail these technologies bring. The insight can help fans feel closer to their teams, and can strengthen fan loyalty.
For younger sports players, who show more interest in analysing their game, data analytics can also help meet their thirst for information and feedback.
Colin Shearer (no relation apparently), global industry solutions leader for business analytics at IBM, comments, "All businesses are faced with similar issues — the search for talent, logistics, risks and overall business issues – and using analytics to understand this data gives you a far better chance of making the right decisions."
Behind the scenes, sport scientists and performance analysts use video analysis software, for example, to collate GPS data on players during the game, from the distance run to the g-force of tackles, which can be helpful for managing injuries.
IBM rounds out by reminding us that the stream of data generated by new technologies can benefit the increasingly technology-savvy sporting world and beyond.
So is David Beckham into data analytics? Our guess is probably not.