'Connected Clinicians': Jive prescribes collaboration software as best DNA match for healthcare
Jive Software has showcased a number of its application implementation successes to validate the full-blown use of collaboration software in the healthcare industry.
Healthcare leads the adoption curve
Along with technology firms and financial services, Jive Software CEO Elisa Steele has explained that healthcare is a 'growth market' for collaboration platforms because 'information share' on patient health is an inherent and critical part of staff workflow for doctors, nurses and other stakeholders.
Don't mess with Texan genome research
Jive user and customer The University of Texas MD Anderson Cancer Center has implemented Jive to establish and develop its own knowledge hub.
VP of strategy and business development Melanie Wong has underlined why collaboration is so well suited to healthcare by explaining that a question only has to be put forward and answered correctly once in order for it to form information value and quality.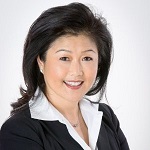 MD Anderson has used Jive's collaboration tools to stage physician chats on themes including tobacco usage, genome research and more — the information is then captured for posterity where it adds value.
"It's critical for us to have a single, secure place where members of the MD Anderson Cancer Network can communicate and collaborate on both complex and routine patient care activities, in an environment that is rich with resources, mobility and functionality," said Wong.
"Jive for Healthcare Collaboration gives us a secure, robust platform that's perfect for sharing best practices around service lines and specialty areas — helping our team improve the overall patient experience."
Connecting clinicians
According to the firm, "Recently ranked the number one healthcare collaboration software by Black Book Research, Jive for Healthcare Collaboration simplifies clinicians' lives through a single HIPAA-compliant platform for secure care communication."
NOTE: Non US-readers will note that HIPAA is the acronym for the Health Insurance Portability and Accountability Act that was passed by Congress in 1996
The most recent updates to this Jive's solution include:
• Secure HIPAA-compliant team messaging: Last year marked the launch of Jive's real-time team messaging app solution, Jive Chime. Since then, Jive has developed a new hub set to connect clinicians in real-time. With Jive Chime for team collaboration, conversations are now actionable, items are easily tracked and users can set quiet hours and connect via video.
• Private support center for peer insights: With Jive's healthcare collaboration solution, clinicians can search for, ask and answer questions from their peers and interact with knowledge base documents.
The Oregon nursing trail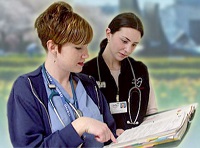 Recent announcements from Jive in relation to its work in the healthcare market include news of the Oregon Consortium of Nursing Education (OCNE) selecting the Jive for Healthcare Collaboration solution to improve nursing education across university and college campuses.
The theory here is: better collaboration could improve information, could improve patient care, could improve the fight against the nursing shortage the USA currently being experienced.
According to a press statement, "Built on the cloud-based Jive-n interactive intranet, this solution improves the accessibility of nursing curriculum, best practices, specialised knowledge and peer-to-peer feedback amongst nursing educators, professionals and students."
Oregon was the first US state to implement a statewide, multi-campus consortium approach for nursing education and OCNE's collaborative online community is claimed to be the first of its kind.
An impending nursing crisis
According to the Bureau of Labor Statistics, by 2022, total nursing employment will increase by 19 percent, creating demand for 1.05 million newly trained nurses. With the average age of nursing faculty currently over 57, and with 50 percent considering retirement in the next five to 10 years, the national healthcare system anticipates an impending nursing crisis.
OCNE worked with Jive and iTalent Corporation, a global technology consulting services and systems integration company, to deploy its connected nursing community.
With Jive, OCNE members can easily connect and collaborate on developing changes to the curriculum, gather feedback and ideas on how to enhance their current offerings and discuss relevant agenda items and important topics in advance of their in-person meetings.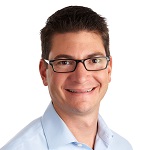 "OCNE is leading the charge in connecting nursing faculty, professionals and students to advance nursing education and meet an important need as the current, experienced nursing workforce transitions into retirement and assists with training a new generation of nurses to step in," said John Schneider, vice president of product marketing at Jive.
"We're honoured to help OCNE do more of what they do best through a WorkHub-powered interactive intranet that enables clinicians to connect and collaborate throughout Oregon. Our great partner team at iTalent did a tremendous job of positioning OCNE for success."
The future for connected healthcare
While not all nursing specialties are present on every campus, Jive allows OCNE faculty to share best practices and clinical case studies and collaborate with specialists no matter where they are.
The digital community incorporates an Emeritus option that enables retired nurses and nurse faculty to guest teach part-time, continue to mentor new faculty and students, and remain relevant in the nursing field.
A call to action for developers
Do developers target healthcare as their number one next key target for software application development? Probably not unless they are already dedicated health or life sciences market specialists. These use cases are an (arguably) quite clear example of the widening implementation of collaboration platforms for information share in real world scenarios and the industry vertical spread will only increase from here on in i.e. next we will see more information automation in sports & leisure and then the legal trade and so on and so on… email is still with us, but collaboration platforms clearly represent a developer opportunity going forward.