Codeship fires Continuous Delivery rocket boosters
Codeship, a continuous delivery platform, has announced ParallelCI — its latest product designed to help 'get software to market', as they say.
What's inside a continuous delivery platform then?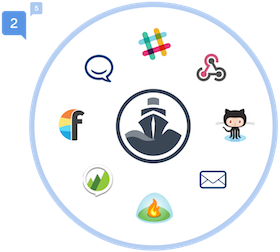 Codeship turns a manual product release process into an automated one.
This type of product centralises around automating process for running and testing product releases.
The firm claims to now be making it as much as 10 times faster than Codeship previously allowed.
Aggressive production schedules
"As Codeship continues to grow, so does the diversity of our customer base. Companies with upwards of 30 developers, complex applications and aggressive production schedules simply cannot afford to waste time with a slow test environment," said Moritz Plassnig, CEO of Codeship.
"With the launch of ParallelCI, all our customers will substantially speed up their build times with little effort. This directly impacts the bottom line, as developers are more productive and engineering resources can be reallocated."
Sequentially loveliness
Previously, build or test commands used to run sequentially, one after another.
With ParallelCI, the developer can now set up extra "pipelines" so they can run multiple commands in parallel, creating faster feedback loops — and ultimately getting to the finish line in the building process faster.
Ah, so not quite x10 faster then?
Early users of ParallelCI have already "doubled" their test and build times says the firm.
ParallelCI is currently included in Codeship's paid plans. Existing customers will receive access to ParallelCI automatically.