Cloud security, Lord of the Rings & 'gung-ho' IBM
Following on from my blog yesterday, which suggested that IT vendors are scrabbling around like possessed hobbits trying to sell to the SMB sector, I feel I should expand on the inspiration for such comments.
Twas just the night afore last when IBM drew the cloud computing cognoscenti to a small repast in London's square mile.
The plan was simple — we were to feast on salt marsh lamb and suckling pig, while the elders of our gathering ruminated on this new "cloud paradigm" that stalks the networks and byways of our once peaceful client-server based landscape.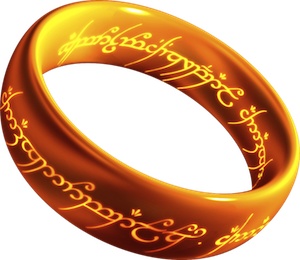 Sorry – I went all "Lord of the Rings" there for a moment; let's get back to cloud and selling it to SMBs with all the current security concerns that exist.
The discussion was both fueled and vibrant. Both spokespersons and press had plenty to say, but a few comments stood out.
The event was staged to highlight Big Blue's Institute for Advanced Security, which (as far as I can tell) is not an institute at all, but rather a division of IBM dedicated to security.
This gung-ho labeling is a shame in some senses as the content on the "Institute's" website is arguably quite valuable. Great pieces explaining advanced persistent threats, advice from policy experts, cyber security blogs and collaborative discussion forums — what's not to like?
In attendance at IBM's meeting was sharp-penned journalist and contemporary hack-about-town Jane Gray of The Manufacturer who described IBM's new baby succinctly as follows.
"IBM's new institute is designed to connect public and private sector organisations either using cloud application or considering the transition. IBM will be offering advice and access to research through the institute, which will give insight into areas such as security analytics, cryptography and privacy. Forums discussion groups and demonstrations will be held by the institute at IBM's technology labs across Europe, including the IBM Hursley lab in the UK."
So what have we learned?
IBM likes to 'big up' the name of its departments.
IBM is a good source of information on cloud (and wider) security issues.
Salt marsh lamb is indeed the finest lamb you can eat.
If you re-watch the Lord of the Rings trilogy it ends up affecting your blog writing.
Vertical website commentary is more valuable than you might think.