Carry on Doctor, Your Electronic Patient Records Are Secure
The debate over whether Electronic Patient Records (EPRs) are a positive step towards improving patient care or a glaring security risk seems to be hinged on the security of back end data management.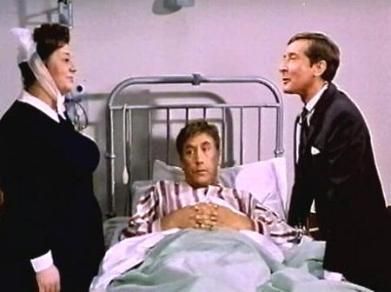 Healthcare data storage expert and CEO of BridgeHead Software Tony Cotterill has called secure data management the "missing link" to improving patient care in the 21st century. Cotterill's comments follow in the wake of research that discovered that half of doctors expect Electronic Patient Records (EPRs) to improve patient care by providing verifiable, consistent and complete data to support verbal handovers between medical staff.
"Healthcare data volumes are rising day after day. Secure data management is a challenge that cannot be avoided if hospitals are to prevent compounding their current infrastructure challenges as data volumes grow," said Cotterill.
"To get the most value out of any digital patient records system – and in my view, the term 'digital patient records' encompasses all electronic data connected with a patient, whether the EPR, medical images or associated administration files – it is necessary for hospitals to consider a number of important factors concerning their data and storage management infrastructures," he added.
Conducted in the first quarter of 2010, the International Data Management Healthcheck was a global survey launched to investigate best practices hospitals should adopt to effectively manage, store and archive their perpetually growing volumes of electronic patient data.
So — a nice generic set of statements there to help sell robust data solutions with lots of comforting terms such as 'best practice' and 'infrastructure challenges'. Of more substance perhaps is Cotterill's call for interoperable, vendor-agnostic data management and storage solutions. The need for a single central data repository owned by the hospital is also key.
Software developers, database administrators, systems integrators and plain old IT managers are all typically tasked with working across disparate, disconnected and disjointed IT systems. If it's going to be a case of Carry on Doctor – then a possible route here is BridgeHead's Healthcare Storage Virtualization (HSV) 'solution' as a healthcare technology platform that decouples applications from the allocation and management of the physical storage hardware on which the application data is located.
"By separating these applications from the storage device/s, healthcare organisations have a lot more choice, flexibility and control over the way data is accessed, protected and managed," said Cotterill.
Personally, having used our fine UK NHS system several times over the last five years I am indebted to the doctors and nurses who helped me through an arm fracture and a few other knocks. So if their job can be made easier I am all for it.
Oh, Matron!