Capgemini France orders software code appellation d'origine contrôlée
Hors d'oeuvres
Consultancy behemoth Capgemini has partnered with application development code analysis and measurement company Cast to ramp up its software services offering in the French market.
Entrée au choix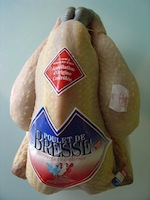 Described as a joint service focused on "application portfolio diagnosis", this effort to stamp an appellation d'origine contrôlée on clients' code bases takes the form of what the firms call a rapid portfolio assessment.
Plat au choix
The assessment or diagnosis (or "évaluation" if you will pardon my French) uses Cast's own-branded Highlight tool to provide a report on the state of structural health of the application portfolio.
Les plats principaux
Cast Highlight itself is built with code analysers and a rules engine that derives technical risk, complexity, technical debt and maintainability based on a set of software engineering best practices and rules.
These rules identify code patterns that lead to potential short term or long term risks and are based on the code's adherence to best practices, software complexity, and patterns correlating to production failures and maintainability.
Les citations et les crèmes glacées
"Capgemini has worked with code analyzers for some time, but decided on Cast because of its ability to perform architecture analysis with much more accurate results," said Thierry Daumas, head of industrialisation services at Capgemini France.
"Combining Capgemini's 'know-how' with our expertise in structural analysis, these offerings are grounded on the acknowledgement that you can't manage what you don't measure and provide a new dimension to IT systems management," said Vincent Delaroche, president and CEO of Cast.
FIN