Built.io IoT integration x4-play: software, systems, sensors & devices
Built.io has updated its software, that's what software companies do, obviously.
The firm's rationale for updates to Built.io Flow are to give it more functionality and make it more accessible for developers (and non-developers too) now.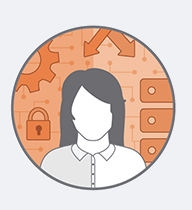 But what is it?
This is integration software designed to make enterprise and Internet of Things (IoT) integration attainable i.e in other words, it connects software, systems, sensors and devices.
You could call it cloud-based Integration-as-a-Service, if you like.
According to the firm, anything with a digital heartbeat and an API can now participate in automating business processes, boost the capabilities of mobile applications and enable faster innovation across the business.
The release introduces enhancements including:
Triggers for applications initiate workflows across unlimited, connected systems.
Live Trigger Visualization allows developers to test, debug and run automated, realtime workflows.
Built.io Flow's Enterprise Gateway securely connects firewalled systems to cloud and web-based services, as well the burgeoning world of mobile and IoT.
A revamped visual designer instantly creates sophisticated workflows that orchestrate and automate complex business processes.
The Advanced API Builder allows developers to author, combine, wrap and abstract multiple API calls into one single call.
Built.io Flow operates entirely in the cloud – from design to deployment – without requiring setup, installation or configuration of local software components.