BlackBerry 10: magnum opus or magnificent octopus?
With the BlackBerry 10 launch almost a month away now on the 30 January 2013, the "excitement" is growing for what may (or may not be) RIM's magnum opus.
The Computer Weekly Developer Network spoke to William Vablais, head of developer relations EMEA for RIM to get a sense of this portentous pending product promotion.
Vablais himself is now working to extend the developer community visibility of RIM in EMEA and says that he is in fact one of 16 evangelists in the region.
Speaking to him about the negative backlashes his company has undergone he said that the main thing is that his team just carries on doing what they do.
"Last summer was a bit of a tipping point and we are seeing very large crowds at our EMEA developer events as people are excited about BlackBerry 10 and they can see that it is delivering a) for users and also b) for developers."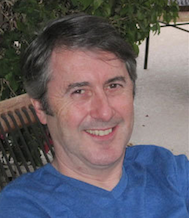 "There is more than one SDK on offer here and we know that there are many different types of developers out there. Some developers just like writing web apps and some others (for example) just like writing games, so we created a bunch of SDKs suited to a range of different use cases, languages, environments and developer styles."
"What has been very popular so far at the BB 10 Jams is clear from the developer interest shown. These events are run as day long events with an afternoon session — the pm training focuses on Web Works / HTML 5 and the other being focused on C and C++… so far we have found the split to be relatively 50:50 across both channels."
What RIM has done here is to create a developer framework with a consistent user interface across all environments — and this is Cascade.
Vablais continues, "We have not made a distinction between what developers might want to develop in terms of whether they are looking to build for business or consumer. But there is certainly a consumer-facing emphasis to start with, but the device itself is simply a vehicle and the developers have the opportunity to take it forward in the way they want to now."
"One might suggest that with Android's marketplace now being populated by over half a million apps, discoverability can be tough. So, revenue generating opportunities are there with BlackBerry 10 and we have the case studies to back it up."
"I am testing a device now and using it as my primary device and the components of it that I use most are related to the fact that I speak several languages and the auto-fill function will work for different languages depending on what language message I am writing in (this is a function that is built in – not an extra app). We are also seeing "one gesture" intuitiveness with a lot of application functionality."
If Cascade proves as popular as RIM would have us believe it will be… and the developers produce the apps that we want to use… and the users snap up the apps and start buying more devices… then we have a magnum opus in BlackBerry 10 — if not, then you might be looking at more of a magnificent octopus.