Bitcoin developers, they're now a 'thing'
As a piece of terminology, "bitcoin software application development" is not in many people's daily alerts — as of now in 2015.
Bitcoin 'custodian' for the capital markets sector Elliptic (a so-called 'fintech' startup) thinks this situation may change and now plays a new card into the Bitcoin developer zone.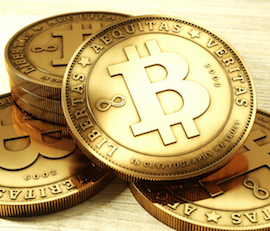 The firm has partnered with API provider Gem to attempt to accentuate its multi-signature bitcoin wallets.
1 Bitcoin equals (27 May 2015) = 154.55 British Pound
The most important part of holding bitcoin currency is safeguarding the private keys (or passwords) to the account.
How bitcoin security works
A typical multi-signature wallet has three unique private keys, two of which must be submitted before a transaction is authorised.
In most situations the client is responsible for two of the keys and the wallet provider holds the third.
In the new partnership, Elliptic will act as a trusted and independent third party to provide insured storage of the third (backup) private key.
NOTE: Gem, Elliptic and the client will each hold one of the keys. If the client loses their private key, Gem and Elliptic will use their private keys to sweep funds into a new account.
Distributing private keys across two trusted parties, and the addition of Elliptic's insurance cover, provides clients with a higher level of security than can be achieved through a single multi-signature provider.
Winkelspecht speaks
"This is a leap forward for multi-signature technology. Now clients can know that even if they lose their private key, they can rely on two independent parties to secure their assets. Elliptic [works] in private key storage and our integration means that there is no single point of failure for Gem's multi-signature wallets," said CEO of Gem, Micah Winkelspecht.
Elliptic CEO Dr. James Smith says that his firm is focused is on bringing bitcoin to the enterprise by developing secure and convenient products and processes.
London-based Elliptic is a full-service bitcoin custodian for investment funds, banks and exchanges — its offerings include compliance products, exchange integration services and fully insured bitcoin storage.