Beware the geopolitically dis-integrated clean cloud
Developers should take note of the more evolved and complex nature of cloud computing environments in the wider sphere of total computing ecosystems — so much so that they should consider cloud as sometimes, more than just "simple" software application development processing and storage capacity capabilities supplied as a service.
Sometimes, a cloud is not just a cloud.
Now we also have to consider the fact that a cloud can be a Geopolitical Cloud.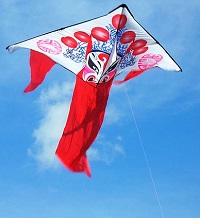 SAP cloud computing evangelist Sven Denecken reminds us that in China you need a local Chinese cloud and that, unfortunately, security and data protection concerns have accelerated the geopolitical discussion around cloud datacentre location dramatically in recent times.
But warns Denecken, "There is a risk for all if the cloud becomes too fragmented [as a result of wider geopolitical dis-integration]."
When else is the cloud not just a cloud?
Along with negotiating the geopolitically dis-integrated cloud, virtualisation-focused programmers will also have to consider the Clean Cloud and work to new standards which advocate sustainability and environmental factors.
When is a cloud not just a cloud?
When programmers have to work with geopolitically dis-integrated clean sustainable clouds is when.
If not beware, then at least "be wary of and be aware of" these developments for 2014.