Automotive evolution: paper-based manuals out, APIs are in
Automotive 'aftermarket' technical information company Autodata has released a new batch of Application Programming Interfaces (APIs).
Working with TIBCO Mashery, the Autodata Developer Portal allows access to more than 70 APIs covering Autodata's diagnostic, repair and servicing information across 80 vehicle manufacturers.
Data is at the core of the car
Chris Lippi, VP and CTO of cloud at TIBCO reminds us that data is at the core of the majority of products and applications within the automotive aftermarket industry sector.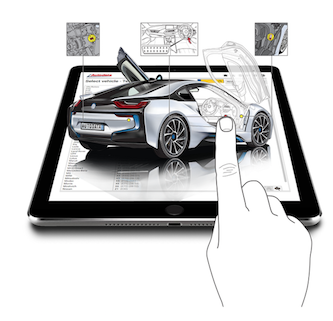 "As the world has become more connected, we continue to see increasing demand for content in the auto industry; and with its comprehensive range of data on over 29,000 models, we are excited to partner with Autodata as it works to power new applications and products in the future."
Nice modules mate
Autodata Chief Technology Officer Neil Brooks says that the feedback from developers is that our portal is intuitive and packaged in logical and well-structured modules.
"In growth terms, we are now receiving around 11 million API data calls on a weekly basis and we expect this figure to rise significantly over the next 12 months," said Brooks.
Established in 1975, Autodata has evolved from a publisher of paper-based technical manuals to the creator of a new web application for professional workshops around the world.