Asigra: how real cloud backup works
The Asigra Cloud Backup Partner Summit 2015 runs this week in Toronto.
As a name, Asigra comes from the Spanish infinitive asegurar, meaning to assure.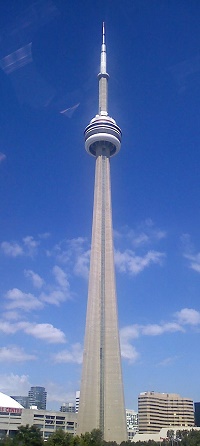 Asigra's branded 'Cloud Backup' architecture combines a scale-out architecture, a cloud backup and recovery software platform and a cloud API and management system.
Scale factor
Essentially we're talking about providing, managing and (crucially) scaling data protection services.
Where do we need cloud backup?
This event was populated by Asigra partners, who can typically be described as specialists in cloud backup and recovery, obviously — but specifically these are firms who work to protect data in the datacentre on physical or virtual servers, enterprise databases and applications…
… but the protection factor we need to think about here goes further i.e beyond the datacentre onto:
• desktops,
• laptops,
• smartphones,
• tablets,
• in SaaS-based applications like Microsoft Office 365, Google Apps, Salesforce.com,
• and in IaaS-based platforms like AWS or Microsoft Azure.
Keynote commentary
How do you get more cloud backup into the hands of your targeted users then?
The company ran a schedule of sessions with titles such as: how to competitively position your cloud backup service with (i.e. against) traditional enterprise datacentre solutions.
CEO and founder of Asigra David Farajun explained that we should remember how cloud backup is in fact the second element of the cloud data spectrum (and indeed his firm's total Asigra recovery product spectrum:
1. VM Replication (DAS, NAS & SAN)
2. Backup / snapshot technology (file and object storage)
3. Archive (disk and tape)
A Bloomberg report from 2011 details the origins of Asigra as follows:
Founder David Farajun started Asigra in 1986 after a hard-drive failure doomed his previous company, which was building an operating system. With few options to save and recover his own files, Farajun founded Asigra to fill a market need and help other companies avoid the same fate. His early clients would transmit their data, using 300 baud modems, to a secure vault, where Farajun had stacks of foot-long hard discs that could store 10 megabytes — a huge amount of data in the 1980s, now about the equivalent of a few MP3 song files.
A justification for cloud backup?
Gartner analysts spoke at this event to comment on suggestions that firms are trying to now "renovate the core of the business to cloud but still keep the lights on" today.
Analyst Tiffani Bova spoke at this event to suggest that when the Internet of Things works at full pace, we get to a point where products and services start to order themselves (at both a consumer and business level) automatically based upon user preferences…
… and this justifies the need for more cloud backup going forward as we start to become more reliant upon the cloud (and cloud-driven mobile devices) in our lives.

Editorial disclosure: Asigra paid for a proportion of Adrian Bridgwater's travel expenses.