Are we confusing the Internet of Things with embedded, already?
Surveys are the most important, most informative, most insightful and most expressive means of understanding what is going on inside the Information Technology industry — right?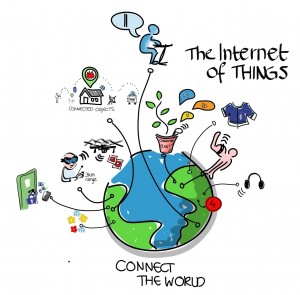 Well, let's assume that you are reading this because you're not fooled by manufactured un-spontaneous survey contrivance.
So the Internet of Things (IoT) is important and we need lots of surveys to assess its wider worth, correct?
Evans Data thinks so and has questioned 1,400 developers worldwide to find that 17 percent were already working on IoT-related applications… while 23 percent expected to begin projects by next January.
"We're still in the early stages of development for Internet of Things, even though forward-thinking companies like Cisco and IBM have been promoting and enabling development for an interconnected world for the last several years," said Janel Garvin, Evans chief executive.
But are we confusing the Internet of Things with embedded, already?
Evans perambulates loquaciously onward, "The technologies needed are now converging with cloud, big data, system embedded systems, real-time event processing, even cognitive computing combining to change the face of the technological landscape we live in, and developers are leading the way."
There, she said it — she said "embedded", right there.
In so many places we see that this Internet of Things expression is simply used to convey that which we would normally refer to as embedded development.
Don't be fooled by the IT industry renaming already established conventions simply for the sake of spin…
… and (perhaps most of all) don't be fooled by analyst surveys.