Are THUMBS the real secret to mobile applications?
The holiday season is upon us and we are in that strange transcendental state between Christmas and New Year when you need to re-load and manage your Kindle library, take a few long walks and download as many video games as possible.
This leads us to an important question… could the secret to great mobile apps be out there?
Predictably addictive
Tetris Blitz is free and is "optimised" for tablets and phones — but, aside from being predictably addictive, could it provide us with some clues as to what the real secret to mobile application development is?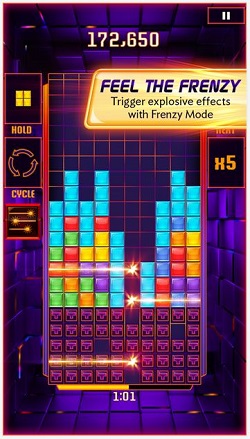 A. The industry answer
The industry answer to the secret of great mobile apps is generally testing.
On-demand crowd-based testing practices that can be centrally managed by a single mobile app testing platform such as Ubertesters.com to combine the solutions of TestFlight, HockeyApp, Appsee, uTest and others are being lauded as an 'exciting new approach' to making mobile apps work better and work faster first time around.
A. The human answer
Can you use the app with single thumb control?
If you care to download Tetris Blitz on your smartphone and tablet, you might be surprised to find that it ACTUALLY WORKS BETTER ON A PHONE THAN A TABLET.
Yes sorry, please excuse the CAPS, this was quite exciting news.
The usability factor here comes about because the player is able to move his/her thumb across both sides of the screen without using another hand — a Windows 8 Nokia smartphone was used in this test.
On an iPad mini, gorgeous though they are, you need two thumbs (or two digits in any combination) or you need to move FURTHER across the screen and hence the player scores less.
As to whether Tetris Blitz thumb revelations could provide any pointers for serious developers of enterprise-level forms-based mobile applications may be pushing it too far, but it does at least highlight the point i.e. the input method is THAT important and we need to consider this high up the list of mobile usability factors and keep it at front of mind.
Oh and yes, my high scores?
On iPad mini 350,640, but on smartphone 411,120 — can I rest my case?