Apple iOS 7.1 developers' dark (keyboard) thoughts
Apple has rolled out its iOS 7.1 mobile operating system update to registered software application developers.
News of iOS 7. 1 is scant at this time because:
a) Apple covers most things with an NDA
b) Apple won't give press access to its developer network
c) Apple is Apple
There are a few details flying around the web though and (stone the crows would you believe it?) you can expect some "bug fixes and performance enhancements" in your next iPad/iPhone etc. OS update when it comes.
Of more substance perhaps is news that Apple developers will now find support for iOS SDK 7.1 as well as X code tools and compilers.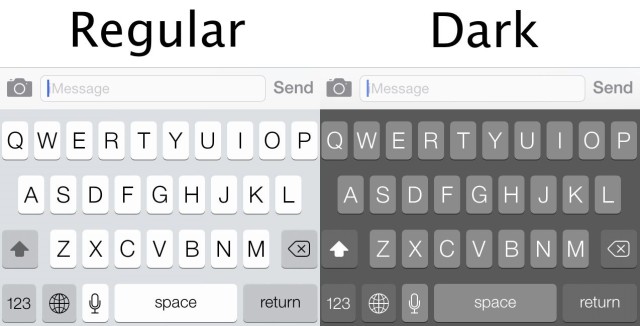 Reports also suggest that there is a new toggle for "dark keyboard" in the Accessibility settings — although some users (on official Apple discussion forums) had initially suggested that the dark keyboard might be of use to offer the user a different UI when typing in secure log in details, it does appear that this will simply be (as mentioned above) an Accessibility setting option for all users if they prefer it.