Allons-y Kontinentaleuropa technologia!
Should the modern Europhile not be building in conferences, exhibitions and symposia all around the continent this coming autumn (that's fall to our American cousins – Ed) to gain a complete Euro-wide impression of technology?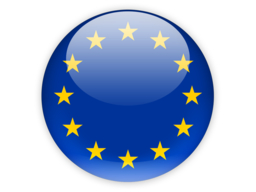 One would certainly hope so.
The reality is that many conferences seem to put up more barriers to entry than you would think.
A good proportion of CIO-focused analyst-sponsored events seem to have a ban on press attending — what are they hiding we wonder?
They tell us that the CIOs in question would feel "inhibited" if press are present — make up your own mind here as to what level of corporate spin and subterfuge is at work.
The analyst firm most guilty of this you ask?
Well, it's not Gartner (as Gartner is in fact very welcoming)… it's a firm with three letters in its name that denote its focus as Worldwide (think of another word) Information (think of another word) Association (think of another word).
I don't C the problem, but it does.
The other challenge for the would-be Europhile is language; amazingly, some of the events staged in France and Germany are presented in French and German.
As preposterous as this sounds, where simultaneous translation (or even the existence of some press and/or other information) doesn't exist, some of these events will be effectively off limits to us as native English speakers (making the wild assumption that you are if you are reading this).

So to pick one from many that does have:
a) open access to press and
b) internationalised materials and information
c) a strong feel for technology in its own domestic market…
… CWDN selects Mobility for Business (subtitled 'beyond mobile') as L'événement des solutions et applications mobiles pour les entreprises on Oct 15 & 16 2014
The event is described as a gathering of 130 exhibitors (manufacturers of terminals and devices, publishers, operators, wholesalers, integrators, and resellers) and 4,000 trade visitors for this the fourth year of the event.
Primarily French to start with, there will be English content at the show — the title/name is of course offered to us in English to start with.
Should English-only speakers wake up to the need to integrate more (at a language level and also a technology level) with our other European counterparts?
Or should we all just go back to school and be more international?
Liechtenstein, Luxembourg and San Marino for our next tech events everyone?