Adobe's incubation station for "adventurous" developers
Love its products, or detest its very being for its pricing strategy and product version release strategy, Adobe is good at talking about its experimental edge. Perhaps most closely rivaled by IBM's alphaWorks, Adobe's Labs division has a good supporting website and the company ends its annual MAX developer conference with session called "sneak peeks" featuring some of this work.
Inside Labs right now you can find the Adobe AIR and Adobe Flash Player Incubator section. This is essentially an area where Adobe will preview emerging technologies within the Flash platform to what it calls "adventurous developers willing to experiment" with features that are in early development stages.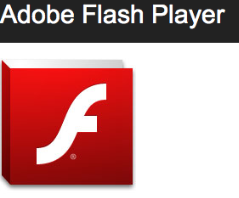 As well as a download option for the incubator (and its library of builds) itself, there is a bug and issue management section here — and a chat/discussion forum too.
Adobe's caveat for all this interesting but potentially unstable technology is as follows, "The AIR and Flash Player Incubator builds are for developers that are interested in testing and providing early feedback on features that are under development or experimental. Incubator builds are early builds of Flash Player or AIR and may not be as stable as a final release."
It continues, "However, the current released features should still work as expected. AIR applications should be for developer testing only and Flash Player builds are not recommended for use in your default, daily-use browser. Features and functionalities in Incubator builds may or may not be supported in a future release of the runtimes."
Molehill 3D APIs and Cubic Bezier Curves will be the first two new features available in the first Incubator builds. Molehill 3D APIs for Flash Player and AIR is a new set of low-level, GPU-accelerated 3D APIs designed to enable advanced 3D experience — and Cubic Bezier Curves is a drawing API for developers to create cubic Beziers without requiring custom ActionScript code.