A top 20 skills list for (mostly developer-centric) freelancers
Freelance work website Upwork has released a list of (admittedly US-based) skills in what appear to be mostly technical and highly developer-centric fields. If the US job market (and its technical skills development progression) is any reflection of Europe and the rest of the world (which it largely is), then this list could prove interesting, encouraging or at least mildly diverting.
Key takeaways include the notion that software application development skills account for one-third of the top 20 fastest-growing skills. From web development (AngularJS) to eCommerce development (Shopify) to mobile development (Android, iOS), developers are in higher demand than ever.
Also here… we see that future technologies are driving demand for skills such as data mining, Java and MongoDB competency. Virtual Reality, Artificial Intelligence and robotics are also (somewhat unsurprisingly) on the rise.
In the less technical (but still related) fields we see areas listed including proofreading, SEO writing, animation and video editing.
The list for Q2 2016:
User experience design
ASP development
Shopify development
English proofreading
SEO writing
Animation
Virtual assistant
Lead generation
Data mining
Video editing
WordPress development
AngularJS development
Java development
Accounting
Android development
iOS development
Zendesk
MongoDB
Data visualisation
AutoCAD
"We're releasing this skills data to serve as a resource for professionals, educators and policymakers," said Upwork CEO, Stephane Kasriel.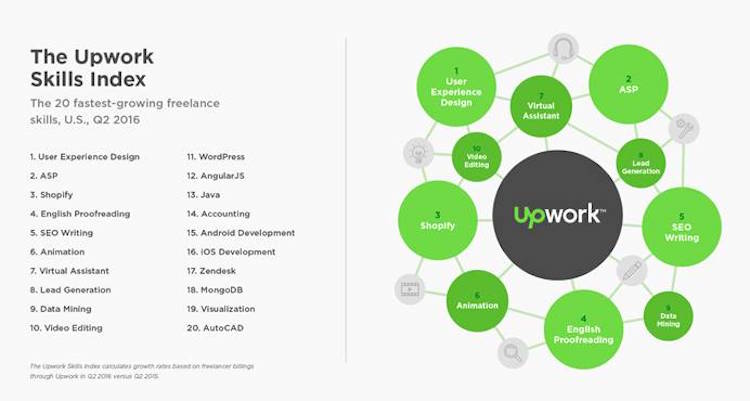 Content Continues Below

Download this free guide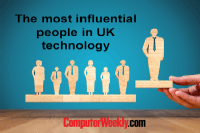 UKTech50 2021 - The most influential people in UK technology
In this e-guide: Computer Weekly has announced the 11th annual UKtech50, our definitive list of the movers and shakers in UK technology – the CIOs, industry executives, public servants and business leaders driving the role of technology in the UK economy.