A "sneaky peek" at Embarcadero RAD Studio XE
Database and software tools company Embarcadero likes to tease us with a series of 'tasters' before its major product releases. Its RAD Studio XE 'sneak previews' campaign is now underway leading up to the launch of the new application development suite in early September.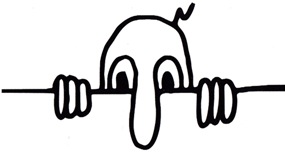 The first sneaky peek is said to showcase developer and team productivity enhancements along with enhancements to the IDE.
Aiming at improving developer's modeling and debugging chores, RAD Studio XE features revealed in the first preview include:
Subversion version control integration to help manage source code revisions in the Delphi, C++Builder and Delphi Prism IDEs
Rapid PHP web development added to RAD Studio with RadPHP XE
New debugging features for Delphi, C++Builder and RadPHP
Modeling enhancements in Delphi XE, including enhanced code generation from the modeler for higher quality code, as well as the ability to generate sequence diagrams from methods
Embarcadero says its XE products are distinguished by three key components: support for multiple database types and deployment environments; the presence of Embarcadero ToolCloud technology for centralised licence management and on-demand tool access; and the existence of an easy upgrade path to Embarcadero All-Access XE.
All tools in this group are designed to and try save time on coding, increase productivity and focus on developing quality applications faster.