A real Internet of Things smart home experience
Five years on from now, this story will sound ridiculous.
The rise of so-called 'smart home' technology and the plethora of devices emerging into the so-called Internet of Things (IoT) category is, of course, very rapid at the moment.
The Computer Weekly Developer Network blog has (for some months now) been talking about how software application developers are now given the opportunity to program not just for the enterprise, but also for the toaster, fridge and microwave as we start to connect these domestic appliances to the communication protocols and the web so that we can start to manage them and digitise our lives.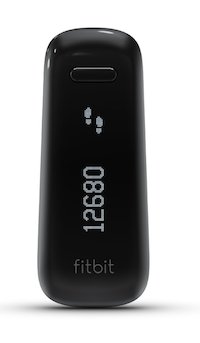 But when will the digital home become a reality?
There are some higher profile examples than the one you will read about below, but I have finally started to implement smart home technologies in my own house.
Let's start with the basics, a Fitbit.
Firmly in the so-called 'wearables' category, many users (myself included) can't put their trousers on without dropping their Fitbit into their pocket.
Since I started carrying a Fitbit One I have clocked up 1000 miles in the last 8 months and I know that my climbing peak was 200 flights of stairs in one day?
Does that sound silly?
It's now a part of my life and I already have a spare one for when this one wears out.
Like I said, five years from now, this story will sound ridiculous — everyone will be used to wearables and have one or two devices of their own.
Moving on… I am ashamed to tell you that my toaster still works by clockwork and my microwave is ever so conventional… but, my home heating and hot water system is much more exciting.
British Gas Hive
As a proud owner of a British Gas Hive system I am able to turn my heating on and off from the app on my iPad and Android smartphone — the absence of an app on the Windows Phone store is a shame.
I am also able to see what the temperature is at home and adjust my heat controls and the complete schedule of when my heating (and hot water) comes on and off from the app itself.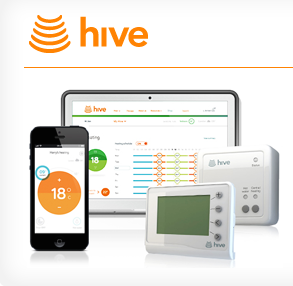 I have been in meetings over the last couple of months and opened up the app just to show people (usually quite techie people) that I can turn my hot water on when I'm not at home.
Everyone thinks this is so cool today, in 2014 — and it is of course, but… as I keep saying, it won't be long before we accept these technologies as the norm and therefore start actively demanding them as consumers.
Like I said, five years from now, this story will sound ridiculous.
The fact that I can now be away in a foreign country in winter time and not have to come home to a cold house is… well, it's life changing if I am completely honest with you.
Hive is controlled from a hub that plugs into your broadband router so that your thermostat can connect to the Internet and be controlled remotely.
British Gas says that while we have seen innovation in transport, retail and leisure, the pace of innovation in many aspects of our home has been pretty slow.
Outside of the living room, technology hasn't really changed how we manage our homes. The way we heat, power and light our homes has not changed for decades. The last mainstream innovation in our home could be described as the mass adoption of central heating in the 1970s.
Until now then right?
So will my heating switch off if my broadband goes down?
No, the heating will continue to work, it will just need to be controlled directly from the thermostat itself.
I would argue that one of the best things about British Gas is its engineering staff and our unit was fitted by one Charlie Cole (no relation to Cheryl) who explained the system clearly and slowly.
So what else have we been connecting?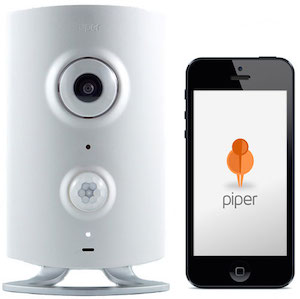 Now for the best bit, I also have a Piper.
What's a Piper?
The Piper is a home surveillance, security, home management, alert system — or something like that.
It's makers call it a home automation system.
Piper is the first device to combine panoramic video, so-termed 'Z-Wave' home automation, and environmental sensors into a single product.
There are zero service contracts or monthly fees.
"The ability to simply and easily interact with and secure your entire home — not just one room — when you're away has been a priority of ours since we first developed Piper," said Russell Ure, creator of Piper and executive VP & GM of Icontrol's Canadian business unit.
Using up to five Pipers, users can create independent security zones within their homes.
Each Piper operates as an "independent sentinel" and joins together to form an integrated security network.
Z-Wave integration allows (say its makers) for complete home awareness and automation control.
Shared environmental and motion sensor data, camera views and recorded videos provide the ability to track changes and movement through each zone.
Piper features include a two-way audio — this means I can talk directly to occupants through Piper and app on mobile device. Users also have the ability to customise three security modes (home, away and vacation) and program a motion detector which connects to a piercing 105-decibel siren.
There's also free cloud storage that provides Piper with a place to store event videos, send various types of notifications and perform additional login/connection negotiation.
Piper's HD Panoramic camera has a 180° fisheye lens, electronic pan, tilt and zoom and 1080p camera sensor.
The fact that I can now sit in a meeting and show people a live video stream of my home that I can talk into and interact with as other house occupants pass by is amazing, today, in 2014.
The fact that I can use Piper and Hive to see what the temperature is in my own house (Piper has a thermometer too) and turn my heating on and say hello to my dog as I watch him scamper around and wait for me at my front door is amazing, today, in 2014.
But I'm telling you, five years from now, this story will sound ridiculous.